Press Release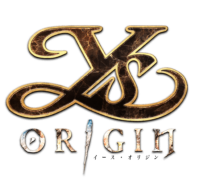 Modernized JRPG Cult Classic Ys Origin Now Available on Nintendo Switch

 

PARIS – October 1st, 2020 – Developer and publisher Dotemu today released Ys Origin, the celebrated cult classic JRPG updated and refined for modern audiences, on the Nintendo Switch via the eShop for €19.99.

Today's launch trailer finds Ys Origin's world in chaos as a demonic invasion pursues humanity's sanctuary perched among the clouds. The clip introduces playable characters, the holy knight Yunica Tovah and sorcerer Hugo Fact, before joining the bold duo in intense battles during their search for the world's Goddesses and their aid before time runs out.

View the trailer here:

Switch fans can lead this grand quest to defend humanity from a relentless horde of demons in a prequel tale for one of gaming's most storied and widely acclaimed JRPG series. Ys Origin joins arcade-paced combat with light platforming and treasure hunting throughout its spiraling, monster-packed labyrinth, keeping its moment-to-moment journey exciting and rewarding.

Ys Origin features:

Unique Playable Heroes:

Slash through demon hordes as the powerful holy knight Yunica Tovah or bring down foes with devastating magic as the sorcerer Hugo Fact.

Incredible Boss Battles:

Brave spectacular showdowns against massive and immensely powerful beasts, using wits to gain the upperhand against formidable titans.

Intuitive Action:

Easy to learn combat brings heroes into the action quickly while still offering depth to keep the action engaging and challenging.

Added Speedrunning:

Make saving the world look easy while racing to complete

Ys Origin

's engrossing adventure in record time via its speedrun mode.

A Compelling Quest:

Fight through a towering pillar crawling with demons in a vital search for the Goddesses that have abandoned the world in humanity's hour of need.

Modern Refinements:

Smart touches and all-around polish make this classic shine the way it was always meant to be experienced.

For the latest details on Dotemu's full lineup of games including Ys Origin, follow the team on Twitter @Dotemu or visit www.dotemu.com.

​

---

About Dotemu
Dotemu is a French video game company specializing in modern releases of beloved retro games. Our mission is simple: give every gamer access to yesteryear's classic video games on today's platforms, including PC, mobile, console and more. Working alongside the world's most cherished and recognized publishers, the Dotemu team has published a number of global top-sellers across both PC and console including Streets of Rage 4, Wonder Boy: The Dragon's Trap, with additional development and publishing work on Windjammers 1 and 2, several games in the Ys series, and more.

Founded in 2007, Dotemu leverages its considerable technological know-how to maintain the original spirit of classic games while giving them a second life as rediscovered gems for a new generation of gamers.