Press Release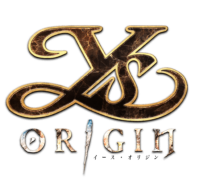 Cult Classic JRPG Ys Origin Now Available for Pre-Order via Nintendo Switch eShop with 20 Percent Discount

– Experience the Prequel Tale Behind the Beloved, Genre-Defining Series –

PARIS, September 17th, 2020 – Developer and publisher Dotemu today announced that pre-orders for the timeless action JRPG Ys Origin are now available via the eShop on Nintendo Switch. Courageous heroes who preemptively commit to this quest via pre-order before Ys Origin launches on Oct. 1 will receive a 20 percent discount from the game's regular €19.99 price.

A new trailer released today introduces Switch owners to Ys Origin's duo of playable warriors; the axe-wielding holy knight Yunica Tovah and the powerful sorcerer Hugo Fact. Witness each fighter's unique strengths and some of the intense battles ahead by viewing the trailer:

A retro cult classic modernized with polish, refined visuals, and additional content including a speedrun mode, Ys Origin challenges players to leave their sanctuary among the clouds to brave a vital search for the world's Goddesses. Warriors will master accessible arcade-paced combat against incredibly powerful hordes and in spectacular boss battles as their journey winds through a towering pillar brimming with demonic forces.

Ys Origin blends light platforming elements and satisfying puzzles, keeping its exciting moment to moment gameplay varied as players discover hidden loot and unravel the mystery surrounding the Goddesses' disappearance. With multiple endings, distinct fighting styles between its playable characters and secrets to discover, Ys Origin's compelling story spans a huge and satisfying quest.

For the latest on Ys Origin and Dotemu's full lineup of games, please follow them on Twitter @Dotemu or visit www.dotemu.com.

---

About Dotemu
Dotemu is a French video game company specializing in modern releases of beloved retro games. Our mission is simple: give every gamer access to yesteryear's classic video games on today's platforms, including PC, mobile, console and more. Working alongside the world's most cherished and recognized publishers, the Dotemu team has published a number of global top-sellers across both PC and console including Streets of Rage 4, Wonder Boy: The Dragon's Trap, with additional development and publishing work on Windjammers 1 and 2, several games in the Ys series, and more.

Founded in 2007, Dotemu leverages its considerable technological know-how to maintain the original spirit of classic games while giving them a second life as rediscovered gems for a new generation of gamers.