Press Release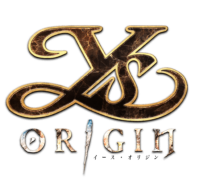 Cult Classic Demon-Slaying RPG Ys Origin Reaching Nintendo Switch in 2020

– Physical Releases and Collector's Edition available at launch –

PARIS – July 7th, 2020 – Publisher Dotemu today announced Ys Origin, the action RPG saga's inaugural quest in which humanity flees a demon horde's relentless pursuit, will reach the Nintendo Switch later this year. Fans in Europe, Australia and New Zealand can choose between one of two physical versions coming to retailers as part of a global distribution for Ys Origin's physical Nintendo Switch release, or experience the modernized classic through the eShop. 

Ys Origin will introduce Switch owners to the series' exciting blend of combo-focused, arcade-paced combat, platforming, and challenging puzzles. Get a glimpse at the many trials standing between players and the world's salvation by viewing Ys Origin's gameplay in action here: 

Fans who opt for the physical release can choose between a standard version and a special collector's edition. Once Ys Origin launches on Switch, the standard version will also be made available for PlayStation 4 at retail. Stay tuned for further information regarding the content of the collector's edition and retail listings for pre-orders in the coming months.

Ys Origin joins aspiring knight Yunica Tovah and mage Hugo Fact, two fighters desperately searching for the Goddesses that have abandoned them. Together the duo must best the demonic forces lurking within an enormous tower before the beasts reach humanity's sanctuary in the clouds. With tons of powerful loot to earn, distinct scenarios and playstyles between each character as well as secrets to unveil, Ys Origin is a deep, compelling RPG experience.

For the latest on Dotemu's full lineup of games, be sure to follow them on Twitter @Dotemu or check out www.dotemu.com.

---

About Dotemu
Dotemu is a French video game company specializing in modern releases of beloved retro games. Our mission is simple: give every gamer access to yesteryear's classic video games on today's platforms, including PC, mobile, console and more. Working alongside the world's most cherished and recognized publishers, the Dotemu team has published a number of global top-sellers across both PC and console including Streets of Rage 4, Wonder Boy: The Dragon's Trap, with additional development and publishing work on Windjammers 1 and 2, several games in the Ys series, and more.

Founded in 2007, Dotemu leverages its considerable technological know-how to maintain the original spirit of classic games while giving them a second life as rediscovered gems for a new generation of gamers.