Press Release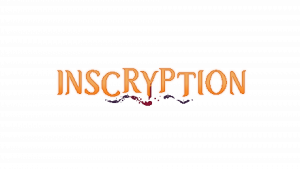 Inscryption celebrates 250k Downloads with an Accolades Trailer

 

Inscryption, the creepy, kooky and altogether spooky deck-building horror adventure has been available on PC via Steam, GOG and Humble for a little over a week now. Since its launch, the game has sold over 250k copies on PC and is currently 10% off as part of the Steam Halloween Sale.


To celebrate, a new accolades trailer has been released. View at your own risk here:

Inscryption is an inky black card-based odyssey that blends the deckbuilding roguelike, escape-room style puzzles, and psychological horror into a blood-laced smoothie. Darker still are the secrets inscrybed upon the cards…

Investigate inscryptiongame.com and follow the trail of @DMullinsGames and @DevolverDigital on Twitter for more mysterious marketing.