Press Release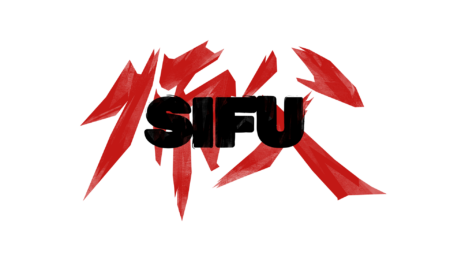 Go Behind the Fight Scenes in the Upcoming Kung Fu Action Game, Sifu 

– Newly released video emphasizes the importance of authenticity as it showcases epic motion capture comparison to in-game fight scenes and more with Sloclap creative director Jordan Layani and combat choreographer, Sifu Benjamin Colussi –

PARIS, October 21st, 2021 – Sloclap, developer and publisher of the upcoming Kung Fu action game Sifu released an incredible behind the scenes video today that ushers fans onto a motion capture-filled combat set, giving them a detailed look at how the game approaches real-world Kung Fu combat. Featuring the gripping intensity of classic Kung Fu films, Sifu tells the story of a young Kung Fu student who has spent their life training for a day of reckoning after the brutal murder of their entire family by a mysterious assassination squad. Sifu is set to launch next year on February 22 for PlayStation consoles and on the Epic Games Store. 

The newly released video takes would-be sifus behind the scenes with Sloclap's creative director Jordan Layani and the game's combat choreographer Benjamin Colussi, diving deep into the realism of the combat as well as the authentic approach to the culture. Everything from proper fighting form to the feng shui of the Wuguan (ie. Chinese martial arts school) has been taken into account to create an immersive, action-packed and true-to-life Kung Fu combat game.

The collaboration between Sloclap and Colussi took place over several months during early development, with the main character's movements inspired by Benjamin Colussi, and his unique approach to Pak Mei Kung Fu. Emphasizing authenticity, Colussi and Layani worked closely together to draw from the best of two concepts: creativity and expertise. By blending these together, they created the signature fast-paced and action-packed fighting style you see in Sifu. 

Benjamin was tasked with creating more than 200 moves for the main character, including both hand-to-hand combat and the use of various weapons. He worked closely with the Sloclap developers to create visually impressive moves that have an authentic feel. Some of the most intricate fight scenes players will experience when Sifu launches were painstakingly created in real-time by Benjamin Colussi and a stunt team, in a motion capture studio. 

This collaboration also explored important cultural details, such as the proper design of the character's Wuguan – everything from door placement, decorations and placement of items in the digital Wuguan was just as important as getting the fighting moves right. Colussi's experience training in Foshan, located in the Guandong province, brought an expertise that helped create a world that is as immersive as it is exciting. 

Sifu's unique gameplay sits in the crossroads of two established and popular genres, mashing the intensity and timeless thrill of beat 'em ups with the gripping design of 3D character action games. Players will uncover an ancient mystery via a series of difficult confrontations that will push your skills to their limit. To overcome the odds that are heavily stacked against you, you'll need to rely on your mastery of Kung Fu and on a magical pendant that will revive you after death. The cost of magic is dear, however, and you will age significantly every time you come back to life: time is the price you will pay for your revenge. 

Set across various locations in the city, Sifu gives you 24 hours to enact your revenge for the death of your family. From rooftops in the slums of the city, filled with dealers and junkies, to the immaculate rooms of a contemporary art museum and set to a fiery soundtrack, Sifu is one of the 2022's most anticipated games. 

Preorders are available now for 39.99 EUR for the standard edition and 49.99 EUR for the Deluxe Edition. For more information, please visit www.sifugame.com and check out @sifugame on Twitter. 

For more information on Sloclap hit up www.sloclap.com and follow them on Twitter @sloclap. 

---

About Benjamin Colussi:
Colussi has practiced martial arts since his childhood. After graduating from Paris University in Chinese Language & Civilization, he spent years looking for the right Kung Fu master which he ultimately found in Lao Wei San, head of the Pak Mei school in Foshan, China. After training for years and becoming a Sifu himself, Benjamin was chosen as the heir of the Pak Mei school by Lao Wei San. He is currently the founder and master at the Lao Wei San Pak Mei school in the center of Paris.   

About Sloclap:
Sloclap is an independent game development studio founded in 2015. Comprising more than 50 team members, the studio's core focus revolves around martial arts combat games for PC and consoles. The studio's debut project, Absolver, released in August 2017 on PC and PlayStation 4, followed by a release on Xbox One in January 2019 and achieved a player base of more than 3 million people around the world. The studio's sophomore title, Sifu, is currently in development for PC and consoles and is due out in 2022.