Press Release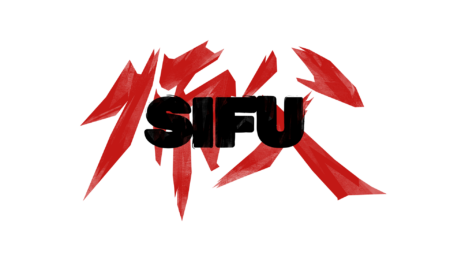 Sifu's Quest For Revenge and Redemption Begins February 22, Brand New Trailer Debuts Several New Locations With Incredible Kung Fu Action

– Special preorder bonuses are available now on the PlayStation Store and Epic Games Store –

PARIS – August 25, 2021 — Just revealed during gamescom's Opening Night Live, the upcoming and highly anticipated Kung Fu action title from developer Sloclap is set to launch next year on February 22 for PlayStation consoles and on the Epic Games Store for €39.99 for the standard edition and €49.99 for the Deluxe Edition. The followup to Sloclap's ambitious 2017 hit multiplayer game Absolver, Sifu is a singleplayer true-to-combat Kung Fu story with themes of revenge and redemption woven into its action-packed tapestry. Would-be sifus are able to nab a copy today with special preorder bonuses. 

Sloclap revealed all-new gameplay in today's trailer, with the game's trademark powerful, blazing fast combat seamlessly set across several newly revealed locations you will encounter on your road to revenge and redemption including rooftops in the slums of the city, filled with dealers and junkies, the immaculate rooms of a contemporary art museum, and a fire-lit alleyway which seems to come from the past. Set to a fiery slick new track, fans are able to get their first look at the game's authentic fight environments ahead of the game launching early next year. 

Also debuting today are preorders: fans are able to nab exclusive pre-purchase content and bonuses on the two versions of Sifu when it roundhouse kicks onto the PlayStation Store and Epic Games Store next year: 

Standard Edition (39.99€) 

Special Avatar Pack

Exclusive Photomode Cinematic Pack 


Deluxe Edition (49.99€ + special preorder discount of 10%)

All Standard Edition bonuses 

Gain 48-hour early access ahead

of the game's launch on February 22, 2022

A beautiful digital art book, "The Art of Sifu"

The game's bangin' original soundtrack by Howie Lee, the Beijing-based composer Sloclap has collaborated with to create the music of Sifu. 

Featuring the gripping intensity of classic Kung Fu films with realistic and raw combat, Sifu tells the story of a young Kung Fu student who has spent their life training for a day of reckoning after the brutal murder of their entire family by a mysterious assassination squad. From dusk till dawn, hunt down the murderers one by one as you explore gang-ridden suburbs, hidden corners deep within the city, all the way to the cold hallways of corporate towers. Adaptation and careful positioning are the key to your survival and you must use everything at your disposal to succeed in your life's mission. 

Sifu's unique gameplay sits in the crossroads of two established and popular genres, mashing the intensity and timeless thrill of beat em ups with the gripping design of 3D character action games. Set against a detailed backdrop of a fictional Chinese city, you will uncover an ancient mystery via a series of difficult confrontations that will test your skills to their limit. To overcome the odds that are heavily stacked against you, you'll need to rely on your mastery of Kung Fu, and on a magical pendant that will revive you after death. The cost of magic is dear, however, and you will age significantly every time you come back to life: time is the price you will pay for your revenge. 

Exquisitely hand-drawn art styles and the muted color palette lend themselves to Kung Fu film classics where themes of revenge and redemption are timeless tales, all perfectly blending with Sloclap's martial arts gameplay expertise, to create a truly unique singleplayer Kung Fu game. 

Kung Fu is a path for the body and the mind. Learn from your errors, unlock unique skills, and find the strength within yourself to master the devastating techniques of Pak-Mei Kung-Fu. Your family's legacy depends on it. 

For more information, please visit www.sifugame.com and check out @sifugame on Twitter. For more information on Sloclap hit up www.sloclap.com and follow them on Twitter @sloclap.

---

About Sloclap
Sloclap is an independent game development studio founded in 2015. Comprising more than 50 team members, the studio's core focus revolves around martial arts combat games for PC and consoles. The studio's debut project, Absolver, released in August 2017 on PC and PlayStation 4, followed by a release on Xbox One in January 2019 and achieved a player base of more than 3 million people around the world. The studio's sophomore title, Sifu, is currently in development for PC and consoles and is due out in 2022.