Press Release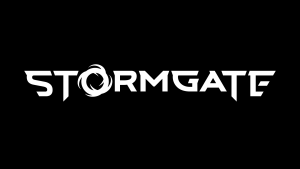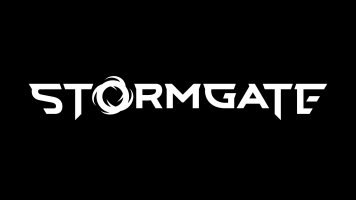 Frost Giant Studios will take the PC Gaming show by storm with a first look at Stormgate – Don't miss the Gameplay Reveal on June 11th

– Save the date! See the RTS in action for the first time –

IRVINE, California – May 30th, 2023 – Fans of real-time strategy games have been eagerly awaiting to see gameplay of the upcoming Stormgate by the RTS veterans at Frost Giant Studios. Stormgate is a modern take on the classic RTS formula created by the minds behind genre classics like WarCraft® III and StarCraft® II. During the Stormgate pre-alpha gameplay reveal at the PC Gaming Show the world will finally be able to see it in action!

Hosted by Sean "Day[9]" Plott, the PC Gaming Show will air on Sunday, June 11 at 1:00 PM PDT / 4:00 PM EDT / 9:00 PM BST / 10:00 PM CEST on the PC Gamer Twitch channel, YouTube, Twitch Gaming, Steam, and Bilibili. Frost Giant Studios will be on the PC Gaming Show to share a look at early gameplay footage of Stormgate. 

While you're waiting, take a look at the previous announcement video here: 


Stormgate is Frost Giant Studios' highly-anticipated free-to-play real-time strategy game and a spiritual successor to the acclaimed StarCraft and Warcraft RTS games they helped create. 

The story of Stormgate takes place in an all-new, ever-evolving science fantasy setting. Players will wage war in a global conflict between humanity and the Infernal Host – demonic alien invaders hellbent on claiming the Earth. A steady cadence of seasonal updates means that the next set of campaign missions is always around the corner.

Frost Giant's custom-built SnowPlay technology gives Stormgate the crisp, ultra-responsive gameplay that makes it more fun than ever to control the battlefield.

Stormgate is also different from past RTS games in that every mode is designed to be fun to play with friends. In addition to the story-driven solo or co-op campaign and the completely free-to-play 1v1 mode, Stormgate will include a robust three-player co-op vs. AI mode featuring unique Hero characters; 3v3 team-based competition; and a powerful yet intuitive editor that will empower creators to build maps and mods. 

Features:

Story-driven campaign

– Playable solo or with a friend.

Fully integrated in-client esports

– Including 1v1 ranked matches on the competitive ladder and team-based 3v3 with unique win conditions.

Cooperative 3vE mode

– Featuring meta-progression and ways to customize army abilities to create powerful synergies.

In game editor

– For expressing players creativity and sharing custom games with the community.

There is more

– Spectating matches, leveling up IRL with enhanced learning tools and more…

Stormgate is being developed exclusively for Windows PC. Players may sign up to join the playtest at playstormgate.com and wishlist Stormgate on Steam. Closed testing begins in July and will continue into 2024.

---

About Frost Giant Studios, Inc.
Frost Giant Studios was founded in 2020 by Tim Morten and Tim Campbell, veteran game industry leaders who have had the privilege of working on some of the best-selling and most acclaimed PC games of all time. Frost Giant's debut title, Stormgate, is the highly anticipated spiritual successor to the beloved strategy games the team helped create. Headquartered in Irvine, California, and bolstered by remote talent from around the world, Frost Giant Studios is committed to a work environment built on collaboration, inclusion, and mutual respect. For more information, please visit frostgiant.com.