Press Release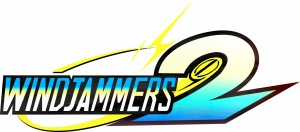 Dotemu's Windjammers 2 – An Arcade Legacy in 2022, a "making of" documentary out now

Windjammers 2 will be available on PC, PlayStation 4, Xbox One, Nintendo Switch, Xbox Game Pass & Xbox Game Pass for PC on January 20, 2022 for 19.99€. In the meantime, feel free to check out this new documentary to meet the team behind the project and learn how Dotemu created the unexpected sequel of the flying disc game while working closely with the developers of the original Windjammers.

An evolution of the arcade classic, Windjammers 2's radical power disc-flinging showdowns pair approachable mechanics with subtle depth, offering up an accessible competitive sport that's perfect for casual rounds as well as high-stakes tournaments. Fluidly hand-drawn 2D animation converts the intense energy and emotion of matches into a beautiful spectacle, making Windjammers 2 a joy to both play and watch.

Slam into all things Windjammers 2 by checking the official site as well as following @Windjammers and @Dotemu on Twitter.