Press Release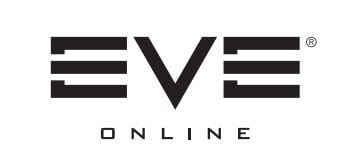 Dark Horse Comics to continue partnership with EVE Online

– Four-issue Digital Arc Launches December 1 –

MILWAUKIE, Oregon – December 1st, 2021 – In 2014, Dark Horse Comics and CCP Games brought to life new stories from the world of EVE Online for fans across the globe to enjoy. Now, Dark Horse is pleased to continue that partnership with EVE Online: Capsuleer Chronicles new four-issue miniseries from the universe of EVE, launching digitally today.

Creators Melissa Grey, Sam Maggs, Dexter Vines, Kieran McKeown, Sebastian Cheng, and Nate Piekos explore never-before-seen stories from EVE Online featuring explosions, space battles, dying, and being reborn—again and again and again! 

A new threat has come to their star cluster, an ancient and inhuman civilization demanding New Eden's empires either submit to conversion or die. Despite their differences in loyalties, these four capsuleers battle tooth and nail to save each other and all of New Eden, hoping to buy just enough time for reinforcements to arrive. 

"Beyond any of the technological pinnacles achieved among its stars, the world of EVE is unwaveringly human. There are no aliens; from the vast Empires, to the ruthless Drifters, to the enigmatic Triglavian Collective, each of EVE's factions is a different branching descendant of humanity. Every ounce of the drive and tenaciousness of our modern mankind survives and thrives in the people of New Eden, forming a web of ideals, politics, and conflicts that will always be at their core familiar to us – laying the foundation for a universe like no other." – Uriel Anteovnuecci 

EVE Online: Capsuleer Chronicles #1 of 4 arrives December 1, 2021, and is available through Dark Horse Digital and wherever you get your digital comics.

---

About EVE Online®

EVE Online (PC/Mac) is a compelling, community-driven sci-fi MMO game where players can build and pilot a wide variety of spaceships, traversing vast solar systems for free and choosing their own path from countless options, experiencing space exploration, immense PvP and PvE battles, mining, industry and a sophisticated player economy in an ever-expanding sandbox. EVE is a captivating game in which hundreds of thousands of players compete for riches, power, glory and adventure, forging their own destinies in a single thriving universe. For more information, visit www.eveonline.com.

About CCP Games

CCP is a leading independent game developer that has been praised for its artistry, technology and game design that facilitates emergent behavior, empowering players with compelling means of self-expression. Founded in 1997 on the principle of pushing the envelope and breaking new ground on all levels, CCP is on a mission to create virtual worlds more meaningful than real life. With the launch of EVE Online in May 2003, CCP established itself as a pioneer of cutting edge massively multiplayer games, winning numerous awards and receiving critical acclaim worldwide. CCP is headquartered in Reykjavik, Iceland, and has additional studios in London and Shanghai. For more information, visit www.ccpgames.com.

About Dark Horse Comics 
Founded in 1986 by Mike Richardson, Dark Horse Comics is an excellent example of how integrity and innovation can help broaden a unique storytelling medium and transform a company with humble beginnings into an industry giant. Under a new partnership with Vanguard Visionary Associates, Dark Horse is positioned to further expand its reach globally with publishing, products, and filmed entertainment. Over the years, Dark Horse has published the work of creative legends such as Yoshitaka Amano, Margaret Atwood, Paul Chadwick, Geof Darrow, Will Eisner, Neil Gaiman, Dave Gibbons, Faith Erin Hicks, Kazuo Koike, Matt Kindt, Jeff Lemire, Mike Mignola, Frank Miller, Moebius, Chuck Palahniuk, Wendy Pini, and Gerard Way. In addition, Dark Horse has a long tradition of establishing exciting new creative talent throughout all of its divisions. The company has also set the industry standard for quality licensed comics, graphic novels, collectibles, and art books, including  Stranger Things, Avatar: The Last Airbender, The Legend of Korra, Predator, Minecraft, The Legend of Zelda, Super Mario, Dragon Age, James Cameron's Avatar, Game of Thrones, Mass Effect, StarCraft, The Witcher, and Halo. Today, Dark Horse Comics is one of the world's leading entertainment publishers.