Press Release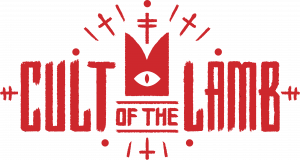 Cult of the Lamb & Don't Starve Together form an unholy communion!

Start your cult today for 35% off

To commemorate Cult of the Lamb's first anniversary, anthropomorphic occultists Massive Monster and sustenance enthusiasts Klei Entertainment have united under the eyes of the Beast for a blasphemous new crossover event with Don't Starve Together, starting today. 

Cult of the Lamb has initiated the brand new Penitence game mode, in which the Lamb will need to eat and sleep to survive, along with their followers. However, a unique Webber follower form has broken free from mortal constraints and will never die of starvation! Use them wisely.

New decorations for your cult, straight from the world of Don't Starve Together, will help to distract you from those troublesome stomach pains as you continue to grow the One True Cult.

Don't Starve Together will also benefit from the Lamb's first birthday with a new Cult of the Lamb crown trinket that can be found in the Oasis. The crown can be given as a tribute to the Antlion, which will reward players with blueprints to craft a Tabernacle base decoration, speed-boosting Brick Flooring, and fancy new Gold Flooring.

A limited time login bonus will grant players a free item and pet skins to bring the Lamb and their gear to their next world.

Both games are currently on sale across several platforms and along with these free crossover updates, it's the perfect time not to starve your cult!.