Press Release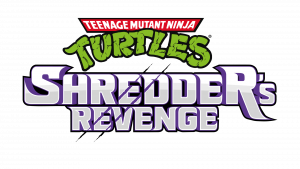 Critically-acclaimed Teenage Mutant Ninja Turtles: Shredder's Revenge combos more than a million copies sold as fans around the world party like it's 1987

– The Heroes in a Halfshell's all-new adventure evolves co-operative arcade-style fighting in an exhilarating celebration of the Turtles' most radical era –

PARIS (July 13th, 2022) – Publisher Dotemu (branch of the Focus Entertainment Group) and developer Tribute Games, in partnership with Nickelodeon, today announced more than 1 million copies of Teenage Mutant Ninja Turtles: Shredder's Revenge have been sold after one week as fans celebrate the long-awaited return of classic TMNT beat-em-up action. The critically acclaimed co-operative brawler is available on PC, Nintendo Switch, PlayStation 4, Xbox One, Xbox Game Pass and PC Game Pass.

A shell-kicking return to the classic TMNT universe as depicted in the 1987 cartoon, Teenage Mutant Ninja Turtles: Shredder's Revenge finds the Turtles racing to foil the menacing Shredder's latest scheme. The heroes in a half shell battle the infamous villain's forces throughout an adventure recalling TMNT's most memorable locales and moments, racing to stop Shredder's plan before he plunges the world into chaos. Players and critics alike have found the return of Leonardo, Michelangelo, Raphael and Donatello to be totally tubular, dude, with Manhattan's gnarliest heroes bringing their own unique abilities and moves into a modernized revitalization of their signature agile style of combat.

"TMNT: Shredder's Revenge is the game I dreamed of working on ever since I began watching the original cartoon and funneling coins into the TMNT arcade cabinets as a kid," said Cyrille Imbert, CEO of Dotemu. "We are immensely grateful to Nickelodeon for the opportunity to honor an era of TMNT that profoundly impacted the lives of everyone at Dotemu, and to our friends at Tribute Games for expertly capturing the classic thrill of the Turtles' battles with the Foot Clan in a new experience that feels completely fresh and exciting to play."

"Tribute Games set out to make the ultimate celebration of a chapter in TMNT history that means the world to us, and it's been wonderful to watch the accessible fun of beat-em-ups resonate with longtime fans and genre newcomers alike," said Tribute Games Co-Founder Jean-Francois Major. "We're thankful for all of the support and encouragement the passionate TMNT community has shown us since the reveal of TMNT: Shredder's Revenge, and we look forward to watching players continue to discover the easter eggs we've hidden throughout the game while chaining together some bodacious combos."

Teenage Mutant Ninja Turtles: Shredder's Revenge features:

Iconic 80s inspired retro Turtles brawling action on modern platforms 

Six player local & online co-op, featuring Master Splinter, April O'Neil and Casey Jones' playable debuts in a TMNT beat-em-up

Attributes, moves and animations tailored to each fighter, channeling their personality and granting each character a unique edge in battle

Gorgeous pixel renders of signature locales like Dimension X, Coney Island and more

Absolutely bangin' original music composed by Tee Lopes, featuring cultural icons Ghostface Killah and Raekwon

and a special rendition of the TMNT theme from Faith No More's Mike Patton

Expertly crafted platform brawler gameplay from the teams who brought you

Streets of Rage 4

and

Panzer Paladin

Newly recorded voicework from the original Turtles lineup, with Cam Clarke returning as Leonardo, Townsend Coleman as Michelangelo, Barry Gordon as Donatello, and Rob Paulsen as Raphael

Gnarly replayability from the challenge to master all seven characters with gameplay that makes each playthrough feel totally awesome

For an extra large serving of TMNT, visit Teenage Mutant Ninja Turtles: Shredder's Revenge's official site to purchase the game and find the latest updates, follow @Dotemu and @TributeGames on Twitter, and join the official Teenage Mutant Ninja Turtles: Shredder's Revenge Discord.

---

About Dotemu

Dotemu is a French video game company specializing in modern releases of beloved retro games. Our mission is simple: give every gamer access to yesteryear's classic video games on today's platforms, including PC, mobile, console and more. Working alongside the world's most cherished and recognized publishers, the Dotemu team has published a number of global top-sellers across both PC and console including Streets of Rage 4, Wonder Boy: The Dragon's Trap, with additional development and publishing work on Windjammers 1 and 2, several games in the Ys series, and more. Dotemu just launched Teenage Mutant Ninja Turtles: Shredder's Revenge with Tribute Games and is currently working on Metal Slug Tactics with Leikir Studio.

Founded in 2007, Dotemu leverages its considerable technological know-how to maintain the original spirit of classic games while giving them a second life as rediscovered gems for a new generation of gamers.

About Tribute Games

Tribute Games is a studio developing and publishing video games with a focus on pixel art and classic game design. The Montreal-based studio has been steadily creating entertaining, challenging and retro-inspired games since 2011 using modern game development processes and technology. In 2020, Tribute Games announced the start of a publishing division to help smaller developers publish their game.