Press Release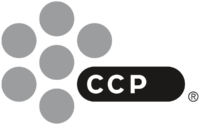 CCP Games Earns Designation as a Great Place to Work-Certified™ Organization in 2021!

– CCP is proud and delighted to be Great Place to Work-Certified across its three studios for two years in a row. –

January 11th, 2022 – Reykjavík, Iceland, London, UK and Shanghai, China – Leading Icelandic game developer CCP Games, today announced that it is Great Place to Work-Certified™ across its three studios in Reykjavik, London and Shanghai for two years in a row.

Great Place to Work® is the global authority on workplace culture. Since 1992, they have surveyed over 100 million employees around the world and have used those deep insights to define what element makes a great workplace: Trust. Great Place to Work® UK helps organisations quantify their culture and produce better business results by creating a high-trust work experience for all employees. Their unparalleled benchmark data is used to recognise Great Place to Work-Certified™ organisations, as well as the acclaimed UK's Best Workplaces™, UK's Best Workplaces™ for Women and UK's Best Workplaces™ in Tech lists. Everything they do is driven by the mission to build a better world by helping every organisation become a truly 'great place to work'.

To learn more, visit www.greatplacetowork.co.uk. Join the community on LinkedIn and Twitter, or sign up to their mailing list.

---

About EVE Online®
EVE Online (PC/Mac) is a compelling, community-driven sci-fi MMO game where players can build and pilot a wide variety of spaceships, traversing vast solar systems for free and choosing their own path from countless options, experiencing space exploration, immense PvP and PvE battles, mining, industry and a sophisticated player economy in an ever-expanding sandbox. EVE is a captivating game in which hundreds of thousands of players compete for riches, power, glory and adventure, forging their own destinies in a single thriving universe. For more information, visit www.eveonline.com.

About CCP 
CCP is a leading independent game developer that has been praised for its artistry, technology and game design that facilitates emergent behavior, empowering players with compelling means of self-expression. Founded in 1997 on the principle of pushing the envelope and breaking new ground on all levels, CCP is on a mission to create virtual worlds more meaningful than real life. With the launch of EVE Online in May 2003, CCP established itself as a pioneer of cutting edge massively multiplayer games, winning numerous awards and receiving critical acclaim worldwide. CCP is headquartered in Reykjavik, Iceland, and has additional studios in London and Shanghai. For more information, visit www.ccpgames.com.

About Great Place to Work®
Great Place to Work® is the global authority on high-trust, high-performance workplace cultures that provides executive advisory and culture consulting services to businesses, non-profits, and government agencies in more than 90 countries across five continents. Through proprietary assessment tools, benchmarks and certification programs, Great Place to Work® provides the expertise needed to create, sustain, and recognize outstanding workplace cultures. The Institute works with media throughout the world to select lists of Best Workplaces™.  In Greater China, we partner with different media partners to publish the 'Best Workplaces in Greater China™ ' list and 'Best Workplaces in Hong Kong™ list, 'Best Workplaces in Taiwan™ list' and 'Best Workplaces for Women in Greater China™' list. In the US, we work with Fortune Magazine to publish the 100 Best Companies to Work For® list.