Comunicato Stampa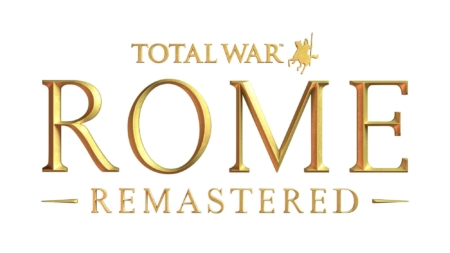 Total War: ROME REMASTERED disponibile ora

– Non tutti hanno una seconda possibilità di conquistare l'Impero romano –

Disponibile ora, Total War: ROME REMASTERED ti permette di rivivere la storia della premiata serie di giochi di strategia. Grazie a diverse novità come una grafica completamente migliorata, il supporto a risoluzioni ultra alte, una rosa di fazioni espansa e un'accessibilità sicuramente maggiore, non c'è mai stato un momento migliore per rivivere questo fantastico classico del genere.

Guarda subito il trailer di lancio:

Grafica migliorata:

con

Total War: ROME REMASTERED

, la serie fa il suo ingresso nell'era moderna dei videogiochi grazie alla grafica in 4K, il supporto integrato per la risoluzione Ultra HD e i modelli ottimizzati per ambientazioni, campi di battaglia e personaggi.




*La risoluzione 4K con fedeltà ultra alta viene sbloccata attraverso il pacchetto

Enhanced Graphics Pack

disponibile

qui

.

Nuove meccaniche di gioco: fai guerra su nuovi fronti con 16 nuove fazioni che si aggiungono alle 22 originali, e manda in missione i nuovi agenti mercante per creare rotte commerciali redditizie in tutto il mondo, accaparrarti mercanti rivali e affermare la supremazia economica del tuo impero.

Funzionalità modernizzate: ora più che mai il controllo è in mano ai giocatori, grazie a nuove funzioni come la mappa delle tattiche per le battaglie, le mappe termiche e le icone in sovrimpressione nella modalità Campagna. Sono state affinate anche le meccaniche del gioco originale, attraverso l'aggiunta di un sistema di diplomazia migliorato, di ulteriori livelli di zoom in tutto e della rotazione della visuale nella mappa della campagna.

Sistema di aiuto ottimizzato: abbiamo introdotto una serie di aiuti, come un nuovo tutorial, una Wiki integrata, numerosi suggerimenti e tooltip, oltre a un supporto migliorato per il daltonismo. 

Multigiocatore multipiattaforma: per la prima volta in Total War puoi combattere contro i tuoi amici in modalità multigiocatore PVP multipiattaforma tra Windows, macOS e Linux.

Contenuto originale completo:

Total War: ROME REMASTERED include le espansioni Barbarian Invasion e Alexander in versione rinnovata; inoltre, i giocatori potranno accedere al titolo originale ROME: Total War Collection (giocabile solo su Windows).

Nel caso in cui non l'avessi visto, di recente abbiamo iniziato a collaborare con il comico Phil Wang per realizzare una nuova serie chiamata Total War: Guide to Invading Britain. Seguilo mentre tenta l'improbabile impresa di invadere la Gran Bretagna come fecero i romani, partendo dall'abc della strategia.

Guarda il primo episodio, La conquista, qui.

I prossimi episodi verranno pubblicati ogni mercoledì secondo questo calendario:

Episodio 2 –

Il combattimento

– 5 maggio

Episodio 3 –

La cultura

– 12 maggio

Episodio 4 –

La difesa

– 19 maggio

---

About Total War™
With more than 34.3 million copies sold, Total War is one of the most established and critically acclaimed series in gaming. A drive for historical authenticity and superb gaming quality has helped establish the franchise as one of the most successful PC games of all time. Alongside the core historical-based games, the Total War series has expanded to include free-to-play mobile (Total War Battles™: KINGDOM), fantasy epics (Total War™: WARHAMMER®), and historical snapshots (Total War Saga™: THRONES OF BRITANNIA). www.totalwar.com

About Creative Assembly™
The Creative Assembly Ltd. is one of Europe's leading games development studios, founded in 1987 and located in West Sussex, UK and in Sofia, Bulgaria. With a heritage of award-winning AAA titles, including the multi-million selling Total War™ series, Creative Assembly continues to build an impressive portfolio of games and world-renowned partnerships; working with Games Workshop on Total War™: WARHAMMER®, Twentieth Century Fox on Alien: Isolation, plus 343 Industries and Microsoft on Halo Wars 2. Creative Assembly has, with their exceptionally talented team of over 700, amassed a wealth of awards, including multiple Best Place to Work awards and recent accolades from BAFTA, Music+Sound and Develop's Industry Excellence awards. www.creative-assembly.com

About Feral Interactive Ltd.
Feral Interactive is a leading publisher of games for the macOS, Linux, iOS, Android and Nintendo Switch platforms, founded in 1996 and based in London, England. It is responsible for such hits as XCOM® 2 Collection for iOS, Alien: Isolation™ for macOS, Linux and Nintendo Switch, GRID™ Autosport for iOS, Android and Nintendo Switch, ROME: Total War™, Tropico™, and Company of Heroes™ for iOS and Android, Life is Strange 2, Shadow of the Tomb Raider®, Total War: THREE KINGDOMS, XCOM® 2, and Company of Heroes™ 2 for macOS and Linux. Visit the Feral Interactive website and find us on Twitter or Facebook.

About SEGA® Europe Ltd.
SEGA® Europe Ltd. is the European Distribution arm of Tokyo, Japan-based SEGA CORPORATION, and a worldwide leader in interactive entertainment both inside and outside the home. The company develops and distributes interactive entertainment software products for a variety of hardware platforms including PC, wireless devices, and those manufactured by Nintendo, Microsoft and Sony Interactive Entertainment Europe. SEGA wholly owns the video game development studios Two Point Studios, Creative Assembly, Relic Entertainment, Amplitude Studios, Sports Interactive and HARDlight. SEGA Europe's website is located at www.sega.co.uk.