Nota de prensa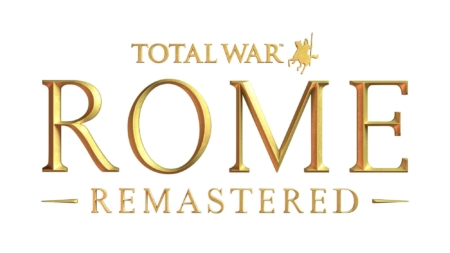 Total War: ROME REMASTERED, ya disponible

– No todo el mundo tiene una segunda oportunidad para conquistar el Imperio Romano –

Ya disponible, Total War: ROME REMASTERED te permite experimentar de nuevo el legado que definió esta premiada saga de juegos de estrategia. Con características nuevas y mejoradas como un apartado gráfico totalmente renovado, la compatibilidad con definición ultraalta, una lista de facciones ampliada y mejoras de accesibilidad, nunca hubo una mejor ocasión para volver a este verdadero clásico.

Aquí puedes ver el tráiler de lanzamiento:

Mejoras visuales

:

Total War: ROME REMASTERED

introduce el clásico de los juegos de estrategia en la era moderna de los videojuegos, con gráficos totalmente en 4K, compatibilidad con definición ultraalta y nuevos entornos, campos de batalla y modelos de los personajes.




*La resolución 4K y la fidelidad ultraalta se desbloquean descargando

aquí

el Enhanced Graphics Pack.

Nuevo contenido jugable

: libra batallas en nuevos frentes con 16 facciones nuevas que se añaden a las 22 originales y envía a tus nuevos agentes, los mercaderes, a establecer lucrativas redes comerciales por todo el mapa, sobornar a los mercaderes rivales y afirmar el poder económico de tu imperio. 

Características actualizadas

: los jugadores podrán ejercer más control que nunca con nuevas características como un mapa táctico para las batallas, mapas de calor e iconos en el modo campaña. También se han mejorado las mecánicas ya existentes, con un sistema de diplomacia renovado, mayores niveles de zoom en todo el juego y la posibilidad de rotar la cámara en el mapa de la campaña.

Sistemas de ayuda mejorados

: se han introducido numerosas mejoras en la ayuda, como un tutorial rediseñado, una nueva

wiki

del juego, gran cantidad de consejos y descripciones y mejor accesibilidad para jugadores daltónicos. 

Modo multijugador multiplataforma

: por primera vez en la franquicia

Total War

, los jugadores podrán disfrutar de un modo multijugador JcJ multiplataforma entre Windows, macOS y Linux.

Contenido original completo

:

Total War: ROME REMASTERED

incluye las expansiones

Barbarian Invasion

y

Alexander

, con nuevos y gloriosos detalles. Además, los jugadores también tendrán acceso al juego original

ROME: Total War Collection

(sólo en Windows).

En caso de que te lo hayas perdido, recientemente hemos reclutado al humorista Phil Wang para una nueva serie: Total War: Guide To Invading Britain. Wang se embarcará en la improbable tarea de intentar invadir el Reino Unido como hicieron los romanos, empezando por afrontar lo más básico.

Puedes ver el primer episodio, Conquest, aquí.


Los próximos episodios se estrenarán cada miércoles:

Episodio 2,

Combate

: 5 de mayo

Episodio 3,

Cultura

:  12 de mayo

Episodio 4,

Defensa

: 19 de mayo

---

About Total War™
With more than 34.3 million copies sold, Total War is one of the most established and critically acclaimed series in gaming. A drive for historical authenticity and superb gaming quality has helped establish the franchise as one of the most successful PC games of all time. Alongside the core historical-based games, the Total War series has expanded to include free-to-play mobile (Total War Battles™: KINGDOM), fantasy epics (Total War™: WARHAMMER®), and historical snapshots (Total War Saga™: THRONES OF BRITANNIA). www.totalwar.com

About Creative Assembly™
The Creative Assembly Ltd. is one of Europe's leading games development studios, founded in 1987 and located in West Sussex, UK and in Sofia, Bulgaria. With a heritage of award-winning AAA titles, including the multi-million selling Total War™ series, Creative Assembly continues to build an impressive portfolio of games and world-renowned partnerships; working with Games Workshop on Total War™: WARHAMMER®, Twentieth Century Fox on Alien: Isolation, plus 343 Industries and Microsoft on Halo Wars 2. Creative Assembly has, with their exceptionally talented team of over 700, amassed a wealth of awards, including multiple Best Place to Work awards and recent accolades from BAFTA, Music+Sound and Develop's Industry Excellence awards. www.creative-assembly.com

About Feral Interactive Ltd.
Feral Interactive is a leading publisher of games for the macOS, Linux, iOS, Android and Nintendo Switch platforms, founded in 1996 and based in London, England. It is responsible for such hits as XCOM® 2 Collection for iOS, Alien: Isolation™ for macOS, Linux and Nintendo Switch, GRID™ Autosport for iOS, Android and Nintendo Switch, ROME: Total War™, Tropico™, and Company of Heroes™ for iOS and Android, Life is Strange 2, Shadow of the Tomb Raider®, Total War: THREE KINGDOMS, XCOM® 2, and Company of Heroes™ 2 for macOS and Linux. Visit the Feral Interactive website and find us on Twitter or Facebook.

About SEGA® Europe Ltd.
SEGA® Europe Ltd. is the European Distribution arm of Tokyo, Japan-based SEGA CORPORATION, and a worldwide leader in interactive entertainment both inside and outside the home. The company develops and distributes interactive entertainment software products for a variety of hardware platforms including PC, wireless devices, and those manufactured by Nintendo, Microsoft and Sony Interactive Entertainment Europe. SEGA wholly owns the video game development studios Two Point Studios, Creative Assembly, Relic Entertainment, Amplitude Studios, Sports Interactive and HARDlight. SEGA Europe's website is located at www.sega.co.uk.