Comunicato Stampa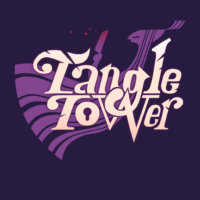 Londra – 22 ottobre 2019
 

Tangle Tower: risolvi uno strano e misterioso caso di omicidio su Steam e Nintendo Switch a partire da oggi

 

Lo studio di sviluppo SFB Games è felice di annunciare che l'appassionante e misterioso titolo investigativo Tangle Tower è disponibile su Steam e Nintendo Switch. Protagonista del gioco è il duo di detective composto da Grimoire e l'impertinente Sally, che faranno visita a Tangle Tower, una strana e misteriosa dimora teatro di un omicidio. Qual è il problema? Il sospettato principale… è un dipinto.

Un omicidio? Niente che il detective Grimoire non abbia visto prima. Il sospettato principale è stato trovato immediatamente, con l'arma del delitto tra le mani. Tutto sotto controllo, insomma. C'è un problema, però, perché il sospettato è… un dipinto. Porta a termine le indagini sul bizzarro omicidio e risolvi il mistero che attanaglia Tangle Tower. Vai alla ricerca di indizi, interroga gli eccentrici indagati e sbroglia l'intricata matassa di enigmi!

Esplora il meraviglioso mondo dipinto in digitale di Tangle Tower, realizzato dallo stesso brillante team creativo autore di Detective Grimoire, Haunt the House e Snipperclips. Scopri un cast pieno di personaggi stravaganti, tutti completamente doppiati, e risolvi il più strano caso di omicidio di tutti i tempi.

Tangle Tower è disponibile adesso su Steam e Nintendo Switch al prezzo di 16,79 €, con uno sconto del 20% valido fino al 28 ottobre.

Per maggiori informazioni, visita la pagina Steam a questo indirizzo. Puoi trovare Tangle Tower anche su Apple Arcade a questo indirizzo.

Qui, invece, puoi scaricare il trailer e gli screenshot.

About SFB Games

SFB Games is a British independent game studio, founded by brothers Tom and Adam Vian, who have been making games together since 2003. They're passionate about designing unique games with a focus on fun, color, artistry and innovation. These particular design philosophies lined up well with Nintendo, when the two companies worked closely together to create the Nintendo Switch launch title Snipperclips – Cut it out, together! SFB Games often collaborate with game artist/illustrator Catherine Unger, who has provided art for most of their games since 2014.