Press Release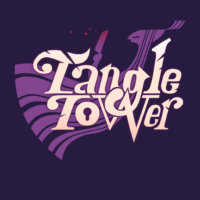 LONDON – October 22nd, 2019 
 

Tangle Tower: Unravel the Strangest Murder Mystery Today on Steam & Nintendo Switch

 

Developer SFB Games are happy to announce that the thrilling mystery game Tangle Tower has launched today on Steam and Nintendo Switch. Starring detective duo Grimoire and sass-giving Sally, the two are led to Tangle Tower – a strange and twisted mansion where a murder has taken place. The problem? The key suspect… is a painting.

A murder? Nothing that Detective Grimoire hasn't seen before. The lead suspect is found almost immediately, with the murder weapon in hand. Again, so far, so good. But there's an immediate issue – the suspect.. is a painting. Investigate the bizarre murder case and solve the mystery clouding Tangle Tower. Hunt for clues, interrogate eccentric suspects and untangle many brain-twisting puzzles!

Explore the beautiful digitally-painted world of Tangle Tower, brought to you by the creative vision behind titles such as Detective Grimoire, Haunt the House, and Snipperclips. Cross-examine the fully voiced and animated cast of quirky characters and solve the strangest murder mystery of all time. 

Tangle Tower is now available on Steam and Nintendo Switch for €16.79, with a 20% launch discount until October 28.

For more information, please visit the Steam page here. You can also access Tangle Tower on Apple Arcade here.

About SFB Games
SFB Games is a British independent game studio, founded by brothers Tom and Adam Vian, who have been making games together since 2003. They're passionate about designing unique games with a focus on fun, color, artistry and innovation. These particular design philosophies lined up well with Nintendo, when the two companies worked closely together to create the Nintendo Switch launch title Snipperclips – Cut it out, together! SFB Games often collaborate with game artist/illustrator Catherine Unger, who has provided art for most of their games since 2014.