Persbericht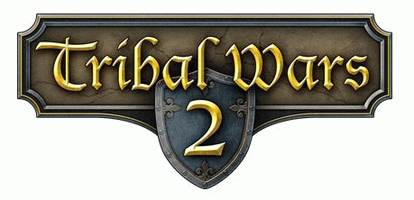 Hamburg, March 6, 2014

Tribal Wars 2 : New video displays how to best defeat your foes

Players from the Benelux can pre-register for the game's beta on www.tribalwars2.com
Today InnoGames released additional information on the battle tactics of its online strategy game Tribal Wars 2.
In Tribal Wars 2, players find themselves as leader of a small village in the midst of a medieval world. Tasked with growing and expanding their empire within a war-torn landscape, they have to fight in order to survive.Aside from the raw number of soldiers, successive waves of exactly timed attacks

are crucial

to victory – but players have to keep an eye on their troops' discipline. A new video explains how the attacks work, and displays exclusive new footage from the game's browser-, iOS- and Android-versions. The PvP-heavy game encourages its players to attack their neighbors and conquer their villages, upon which the defeated has to restart in the game world at another location with a new, basic settlement.

Key to overcoming other player's defenses and conquering their village are the Noblemen and the discipline of the attackers' troops. Noblemen can be recruited in the academy and have the unique ability to lower a village's loyalty, when they attack – if it reaches zero, the village has been conquered. Since they are very expensive to recruit, it's best to make sure an enemies' village has no more defensive units stationed before sending a Nobleman in. Therefore, successive waves of exactly timed attacks pave the way to victory. The more discipline an army has, the less its time of arrival will derive from what a player planned. Putting too many different unit types in one attacking army reduces discipline significantly. For advanced players, Tribal Wars 2 will also offer the option to create several very specific attack presets.

The MMO's focus is real-time strategic battles with and against other players. Tribal Wars 2 will be released as cross-platform game for Android, iOS and all browsers. Therefore, players can set up one account for all platforms and play from whichever combination of devices they choose. Players can already pre-register for the game's beta on www.tribalwars2.com.

Tribal Wars was developed as a hobby project in 2003 by the three founders of InnoGames, Hendrik Klindworth, Eike Klindworth and Michael Zillmer. Today, Tribal Wars has more than 50 million registered players and recently celebrated its tenth birthday with a big in-game event and a video saying thank you.

With about 120 million registered players, InnoGames is one of the world's leading developers and providers of online games. Currently, the Hamburg-based company employs 300 professionals from 22 nations. Next to Tribal Wars, the Hamburg-based company has scored major successes with games such as Forge of Empires and Grepolis
.