Press Release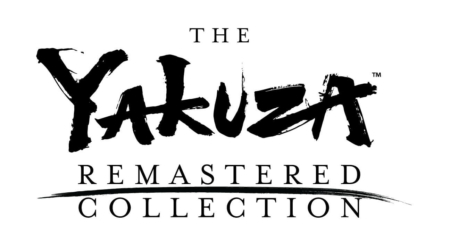 The Yakuza Remastered Collection Available Now on Xbox One, Xbox Game Pass, Windows 10, and Steam

 

IRVINE, Calif. – January 28, 2021 – SEGA and Ryu Ga Gotoku Studio are welcoming players back to the tough streets of Kamurocho, Tokyo in the Yakuza Remastered Collection, available now on  Xbox Game Pass, Xbox One, Windows 10 and Steam. This collection includes remastered versions of Yakuza 3, Yakuza 4 and Yakuza 5 presented in full 1080p resolution and 60 framerate, purchaseable now as a bundle for €39.99 or individually for €19.99 on each platform. Xbox Series S|X owners can also dive in using the platform's backwards compatibility feature.  

Put up your dukes and watch the new trailer here: 

 

This action-adventure brawler series follows the intense saga of Kazuma Kiryu, a hardened yakuza with an unshakable moral code. Yakuza 3 picks up where Yakuza Kiwami 2 left off, where Kiryu is laying low on the idyllic Okinawa coast until the demons of his former yakuza life re-emerge and force him to choose a side. Join Kiryu in mastering combos to beat up thugs in his path, weaponizing environments, and fighting to protect the ones closest to him caught up in the seedy underworld of organized crime. 

For fans who have recently experienced Yakuza: Like A Dragon, the Yakuza Remastered Collection serves as a fresh opportunity to experience Kamurocho through the eyes of O.G. Yakuza series protagonist, Kiryu. Yakuza 0, Yakuza Kiwami and Yakuza Kiwami 2 (remasters of Yakuza 1 and Yakuza 2), are also available separately with Xbox Game Pass for those who are looking to experience the first six entries of the series before the concluding chapter, Yakuza 6: The Song of Life, makes its Xbox One and PC debut on March 25, 2021.

About SEGA® of America, Inc.
SEGA® of America, Inc. is the American arm of Tokyo, Japan-based SEGA Corporation, a worldwide leader in interactive entertainment both inside and outside the home.  The company develops, publishes and distributes interactive entertainment software products for a variety of hardware platforms including PC, wireless devices, and those manufactured by Nintendo, Microsoft and Sony Interactive Entertainment. SEGA of America's website is located at www.sega.com.

© SEGA. All rights reserved. SEGA is registered in the U.S. Patent and Trademark Office. SEGA, the SEGA logo, YAKUZA are either registered trademarks or trademarks of SEGA CORPORATION. All other trademarks, logos and copyrights are property of their respective owners.