Press Release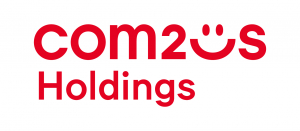 The Walking Dead: All-Stars Launches Worldwide

 

Com2uS Holdings announced that its collection RPG, The Walking Dead: All Stars, has launched globally on the Apple App Store and Google Play. The Walking Dead: All-Stars is available in over 170 countries in all parts of the world, including the United States, Europe, and Asia, and in 10 different languages. The game is a collection RPG based on the original The Walking Dead comic series. Survivors' stories are presented using vivid in-game illustrations to truly capture the difficulty of living in a post-apocalyptic world filled with walkers. The Walking Dead: All-Stars allows players to not only meet 30 famous characters from The Walking Dead like Michonne, Negan and Glenn, but also 35 brand-new original characters that are unique to the game.

The game takes place in Buffalo, New York, where players are placed into a desperate struggle for survival against walkers and raiders. Players can recruit and advance characters, earn various supplies from Supply Run and Dispatch, and engage in battles (PvP) with other groups of survivors. In addition, the game increases the overall sense of immersion with its integration of grim post-apocalyptic settings.

The Walking Dead: All-Stars plans to celebrate its global launch with a slew of events. One event will gift players the Epic tier character Shane and 100,000 Canned Food as long as they log in to the game before the update next month. New users can have Leader Rick (Overseer) join their team by subscribing to the official The Walking Dead: All-Stars YouTube channel and sending an emoji using the chat feature in-game. Lastly, players will be able to take part in a login event. Players can check in for 7 days and earn Gold Bars and various gear items to boost their characters' stats. 

[LINKS]

▲ Com2uS Holdings: www.com2us.com/holdings

▲ Official forum: https://twdallstars-community.com2us.com/

▲ Official YouTube: https://www.youtube.com/channel/UCGSZvEcqjprPNOxc_4MvJeg

---

About Com2uS Holdings:
Since its establishment in 2000, Com2uS Holdings has published games optimized for mobile devices enjoyed by over 115 million players with more than 70 top studios around the world. With offices in Los Angeles, Berlin, Tokyo, Beijing, Bangkok, Singapore, Taipei, Hanoi, Jakarta, and headquartered in Seoul, Com2uS Holdings has been able to craft numerous award-winning games with a diverse background through a deep understanding of the industry and each region. With newly added focus on creating an independent blockchain ecosystem, Com2uS Holdings continues to lead the sector with a commitment to establishing mobile gaming as a way of life. For more information, visit www.com2us.com/holdings.