Press Release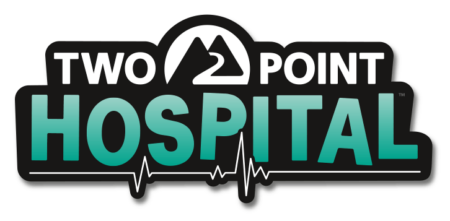 London – July 18th, 2018
 

The Trials and Tribulations of Trevor Continue as Two Point Hospital Enters Pre-Order Phase 

– Two Point Hospital will launch on 30 August 2018. Scrub up early for a 10% discount! –
 

SEGA® Europe Ltd. and Two Point Studios™ are delighted to announce that Two Point Hospital™ will launch digitally for PC, Mac and Linux on 30 August 2018 with early adopters receiving a 10% discount on Steam and from SEGA approved digital retailers. To celebrate, the world's sickest man, Trevor, has been given a trial treatment for the bizarre new affliction 'Cubism'. Find out how he gets on in Two Point Hospital's brand-new trailer: 'The Trials and Tribulations of Trevor'.

Two Point Studios, featuring development talent from some of the greatest sim games ever made return to their spiritual home with Two Point Hospital. Players will take on the role of Hospital Administrator where a mantra of build, cure and improve will be necessary to take your career from humble beginnings to the heights of hospital management greatness.

Set in Two Point County, an atypical world oozing with charisma, humour and character, budding administrators need to be creative and use every tool and trick at their disposal to navigate a diverse assortment of hospital management challenges. Design your hospitals; train your staff and manage their wide-ranging personalities; discover diseases, research new treatments and develop your machinery; conduct marketing and spread your organisation like the most patient-friendly virus around; and, oh yes, cure patients with unusual illnesses.

Have you got what it takes to turn your organisation into an unstoppable healthcare juggernaut? Pre-order now on Steam now or from a SEGA approved digital retailer to find out.

Two Point Hospital launches on 30 August 2018. For more information about all things Two Point Hospital sign up for our Hospital Pass at www.twopointhospital.com where you will receive the coveted in-game item, the Golden Toilet. You can also follow the game's progress on YouTube, Facebook and Twitter.

For more information about SEGA Europe, log on to www.sega.co.uk, follow us on Facebook or on Twitter.

About Two Point Studios Ltd.
Two Point Studios is an independent game developer, based in Farnham, Surrey (UK) and was founded in 2016. Two Point Studios' dedicated and passionate team have worked on some of the most recognisable brands in gaming, including Theme Hospital, Theme Park, Fable and Black and White. Drawing on that experience, Two Point Studios is currently working on a brand-new IP in the sim genre called Two Point Hospital, which will launch for PC in 2018. For more information about Two Point Studios visit www.twopointstudios.com.  

About SEGA® Europe Ltd.
SEGA Europe Ltd. is the European Distribution arm of Tokyo, Japan-based SEGA Games Co., Ltd., and a worldwide leader in interactive entertainment both inside and outside the home. The company develops and distributes interactive entertainment software products for a variety of hardware platforms including PC, wireless devices, and those manufactured by Nintendo, Microsoft and Sony Interactive Entertainment Europe. SEGA wholly owns the video game development studios Creative Assembly, Relic Entertainment, Amplitude Studios, Sports Interactive and Hardlight. SEGA Europe's website is located at www.sega.co.uk

.