Press Release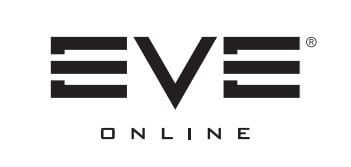 The #1 space MMORPG, EVE Online, celebrates blasting into the Spanish market today at warp speed

– There's never been a better time to become a spacefaring Capsuleer! CCP Games welcomes Spanish players to New Eden with special events and a celebratory Spanish community trailer. –

REYKJAVÍK, ICELAND – November 22nd, 2022 – Developer CCP Games continues to invest in future generations of Capsuleers with today's launch of EVE Online in European Spanish. The community-driven, free-to-play MMORPG enters the Spanish market, immersing players deep into boundless space to explore, to engage in PvP or PvE battles, and to thrive in an ever-expanding player-driven economy.

EVE Online finally speaks Spanish:
Announced at the EVE Fanfest 2022, the Spanish version of EVE Online is a project that has been successfully built upon the joint collaboration between the players themselves and CCP Games. A budding version of the Spanish client was released earlier this year on the live game server. The localisation has undergone a process of iteration up to today's full launch, with Spanish-speaking players from all over the world, from Spain to Latin America, having participated in creating their own in-game native jargon and vocabulary to make EVE Online an even more immersive experience.


The launch festivities for EVE Online in Spanish include:
– Unique skin packs for Spanish-speaking players
– Free skins for Capsuleers
– Video streaming in Spanish from November 22nd – 25th
– Open fleet for all players
– Event in Jita
– Welcome activities for new players

EVE Online can be downloaded for free by visiting www.eveonline.com. For all the latest information about the game, please visit EVE News. You can find the press kit here.

---

About EVE Online®

EVE Online (PC/Mac) is a compelling, community-driven sci-fi MMO game where players can build and pilot a wide variety of spaceships, traversing vast solar systems for free and choosing their own path from countless options, experiencing space exploration, immense PvP and PvE battles, mining, industry and a sophisticated player economy in an ever-expanding sandbox. EVE is a captivating game in which hundreds of thousands of players compete for riches, power, glory and adventure, forging their own destinies in a single thriving universe.

 

Website | Press Kit | Twitter | Facebook | Instagram | YouTube | Twitch

 

About CCP Games

CCP is a leading independent game developer that has been praised for its artistry, technology and game design that facilitates emergent behavior, empowering players with compelling means of self-expression. Founded in 1997 on the principle of pushing the envelope and breaking new ground on all levels, CCP is on a mission to create virtual worlds more meaningful than real life. With the launch of EVE Online in May 2003, CCP established itself as a pioneer of cutting edge massively multiplayer games, winning numerous awards and receiving critical acclaim worldwide. CCP is headquartered in Reykjavik, Iceland, and has additional studios in London and Shanghai.