Press Release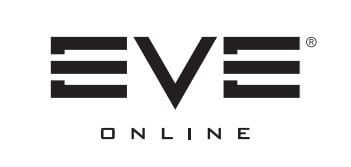 Initiate Warp: CCP Games Announces 2023 Dates for EVE Fanfest

– Celebrate EVE Online's milestone 20th anniversary in Reykjavík, Iceland September 21 – 23, tickets on sale now –

Reykjavík, Iceland – November 17, 2022 – CCP Games today announced that EVE Fanfest will take place in Reykjavík, Iceland on September 21 – 23, 2023. Since 2004, EVE Fanfest has been the ultimate destination for EVE Online players to come together and share their passion for the game. EVE Fanfest 2023 takes it to the next level with a celebration of the game's 20th anniversary and a first look at what the future holds with keynotes, player and developer presentations, panels, and more.

"Fanfest 2023 will be the biggest celebration of EVE yet. EVE will live forever, but will only turn twenty once," said CCP Creative Director Bergur Finnbogason. "We're giving the community an extraordinary experience, reflecting on what this universe has given us, and showing our commitment to making EVE live on forever. EVE is entering its third decade strong and we have no plans of slowing down. The game's future has never been brighter with the recent Uprising expansion and continued EVE Evolved updates. Our community continues to inspire us and we couldn't be more grateful for their efforts over the last twenty years."

Join CCP and fellow pilots in the land of fire and ice as EVE Online celebrates twenty years on its journey into forever. Early-bird tickets are available here starting at $159 USD until sold out. Afterward, standard tickets will be available for $295 USD.

EVE Fanfest 2023 celebrations include:

Presentations, panels, and immersive experiences featuring

EVE

developers and players.

Fleet Up with alliances or corporations.

Meet and greet

EVE

player luminaries and developers through a star-gazing Aurora Borealis excursion, nature and city tours, and the charity dinner.

Celebrations with space friends and enemies.

The epic pub crawl and the legendary Party at the Top of the World.

…and more!

The full schedule of events will be shared in the coming months.

Commemorating Fanfest's return to Reykjavik in 2022, CCP Games partnered with The Escapist to give fans an inside look at putting together EVE Online's most significant celebration and its impact on the community. Filmed throughout EVE Fanfest 2022, the 'EVE Fanfest Documentary' pulls back the curtain on EVE Fanfest and how players use the event to forge alliances or reconnect with fellow pilots from around the globe. Eager fans can check out the trailer here and catch the full documentary when it releases next year. 

EVE Online can be downloaded for free by visiting www.eveonline.com. For all the latest information about the game, please visit EVE News. You can find the press kit here.

---

About EVE Online®
EVE Online (PC/Mac) is a compelling, community-driven sci-fi MMO game where players can build and pilot a wide variety of spaceships, traversing vast solar systems for free and choosing their own path from countless options, experiencing space exploration, immense PvP and PvE battles, mining, industry and a sophisticated player economy in an ever-expanding sandbox. EVE is a captivating game in which hundreds of thousands of players compete for riches, power, glory and adventure, forging their own destinies in a single thriving universe.

Website | Press Kit | Facebook | Twitter | Instagram | YouTube | Twitch

About CCP Games
CCP is a leading independent game developer that has been praised for its artistry, technology and game design that facilitates emergent behavior, empowering players with compelling means of self-expression. Founded in 1997 on the principle of pushing the envelope and breaking new ground on all levels, CCP is on a mission to create virtual worlds more meaningful than real life. With the launch of EVE Online in May 2003, CCP established itself as a pioneer of cutting edge massively multiplayer games, winning numerous awards and receiving critical acclaim worldwide. CCP is headquartered in Reykjavik, Iceland, and has additional studios in London and Shanghai.