Press Release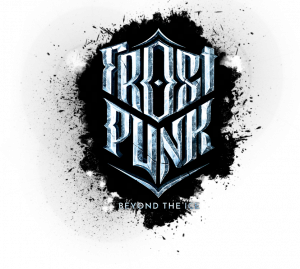 Survival strategy game, Frostpunk: Beyond the Ice, to arrive soon on mobile devices

– Com2uS introduces the official mobile version of 11 bit studios' game, Frostpunk –

Mobile publisher Com2uS announces that a publishing deal has been signed with NetEase for them to release the official mobile version of Frostpunk, the celebrated survival strategy and construction simulation game from Polish developer, 11 bit studios. Frostpunk: Beyond the Ice will soon launch internationally on iOS and Android with new exclusive content.

Just like in the original game, the story of Frostpunk: Beyond the Ice takes place during an ice age, in a city built around enormous steam engines. The player can become the leader of the city, managing and supporting a population struggling to survive and preserve humanity, after the effects of natural disaster. This new mobile version will introduce exclusive new content, such as guild and trade systems which allow players to interact with each other, and even includes a new animal rescue center.

The head of Com2uS' game business department, Ji-hoon Han, explains, "We will actively use our know-how and expertise to make Frostpunk a successful mobile game worthy of the reputation of the official license. We plan to strengthen our activities in the world of video games by diversifying the range of our games in the future."

Frostpunk was originally released for PC (2018) and console (2019) and has since garnered praise for the variety of gameplay it offers, as well as its immersive story set in time of the extreme conditions of an ice age occurring during a second industrial revolution. The game became a bestseller, selling 250,000 copies within the first 66 hours of its release. Frostpunk went on to sell over 3 million copies in total, and achieved Metacritic scores of 84 (PC, Xbox One) and 87 (PlayStation 4).

Frostpunk: Beyond the Ice was born from the collaboration between developer 11 bit studios and Chinese company, NetEase. NetEase has developed popular games that have enchanted gamers worldwide including Onmyoji, LifeAfter as well as various license-based mobile games like Frostpunk : Beyond the Ice, Diablo Immortal and Harry Potter: Magic Awakened.

Frostpunk: Beyond the Ice will soon be available on iOS and Android in all regions of the world, including Asia, North America, and Europe. Be sure to follow the game on Facebook and Twitter.

---

About Com2uS
Established in 1998 and headquartered in South Korea, Com2uS operates internationally with offices in the United States, Germany, Japan, Indonesia, Taiwan, China, Thailand and Vietnam, and became a subsidiary of Com2uS Holdings (previous: GAMEVIL) in 2013. As a leading developer and publisher of mobile games, they thrive on creating successful games with a level of depth and engagement for the global market. Com2uS currently operates a number of mobile games around the world, including Summoners War, MLB 9 Innings and Ace Fishing: Wild Catch, with over 330 million downloads combined. For more information, visit https://com2us.com/.