Press Release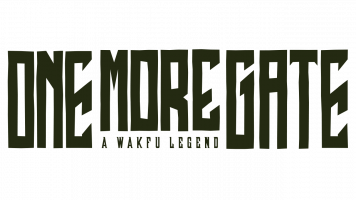 Strategic deck builder One More Gate: A Wakfu Legend opens its doors to PC players on October 11th in Early Access

– To celebrate the game coming to Early Access, fans can have a chance of winning items from the multi-million dollar transmedia franchise Wakfu –

Roubaix, France – September 26, 2022 – A world ready to be explored! After successfully adapting its incredible franchise Wakfu into a TV series, a comic book and a tactical turn-based MMORPG, Ankama is proud to announce that One More Gate: A Wakfu Legend, its strategic deck-builder, is coming to Early Access on Steam and via the ANKAMA Launcher, on October 11th. The Nintendo Switch version will be released early 2023.

Discover One More Gate through its reveal trailer:

To celebrate the game coming to Early Access, fans will soon have the chance of winning exclusive prizes and rare items via social media from the multi-million dollar transmedia franchise Wakfu.

Rooted in the Wakfu universe, One More Gate is a rogue-lite deck-builder featuring an explosive combination of exploration and strategic turn-based combat. Ahead of its full launch, the game is coming out in Early Access, alongside an insane amount of content, including:

2 out of 4 dungeons accessible for an in-depth discovery

.

70 runes to combine to create dreadful combos.

A quest system designed for the fearless ones.

Different types of merchants and items to acquire.

A special place for players to edit decks and view their own collection, called the "The Inn".

A remodelled interface following the players' feedback collected during the demo.

In One More Gate, players will journey to fantastical places as they master the power of Wakfu to create devastating combos and lay waste to all who stand in their way. The world of One More Gate takes its cues from Ankama's rich multimedia heritage in comic books, anime and games, with bold design, a vibrant colour palette, and gorgeously rendered effects sure to capture the imaginations of players.

One More Gate key game features:

Discover the "World of Twelve" universe and the adventures of Oropo


Pass through the portal and explore vibrant procedurally generated levels. Choose the smartest path, fight fantastic creatures, and take part in events that will make you stronger… or not.

Grow stronger and master the powers of Wakfu


The natural energy of Wakfu is unique to the World of Twelve. You must learn to use the variations in its flow to your advantage if you want to defeat the most fearsome creatures.

Meet eccentric characters and complete quests


From a dojo master to a body-building granny, the

One More Gate

universe is full of unique characters who will send you on increasingly tricky missions in exchange for fabulous loot.

Collect cards and create destructive combos


Crushing monsters, opening chests, spending kamas to buy a peddler's wares… There are many ways to expand your deck with the help of the approximately 100 cards available in the game.



Each run is unique


There are countless secrets waiting for you to discover: gems with unexpected powers, divine blessings and dangerous curses. Are you ready to pass to the other side?

To learn more about One More Gate:
Official Website is here.
Press Kit is here.
The latest screenshots and visuals can be found here.

As if players needed to be even more excited about the title, One More Gate will also be playable at Ankama's yearly convention, the KROSMONOTE 2022, that will be held in Paris on October 28th. 

---

About the Ankama Group
Ankama is an independent company that creates, publishes and distributes works of entertainment worldwide. From video games to board games, and animation to manga, it controls the production chain of its creations from A to Z. Known for its MMORPGs and the animated series DOFUS and WAKFU, part of a vast universe called the Krosmoz, it released its first full-length feature film in 2016, DOFUS – Book I: Julith. Its many other creations include: the Krosmaster Arena board game and figurines; the mobile video games Tactile Wars, King Tongue, DOFUS Pogo, Nindash and WAKFU: The Brotherhood for smartphones and tablets; and manga and graphic novels such as Mutafukaz, Shangri-La, City Hall, Radiant, and Freaks' Squeele. Since 2004, the Ankama teams have been applying the principles of transmedia and creating universes that they develop through stories across multiple media, to offer their communities of players, readers and spectators a full and immersive narrative experience across all popular platforms. At Ankama, every story is unique, but they are all interconnected. To get an idea of what's going on at Ankama, take a look at: DOFUS Touch, the tablet and smartphone version of DOFUS, released in late 2016; Krosmaga, the collectible card game combining combat and strategy; Season 3 of the animated series WAKFU, aired on France 4 and Netflix France in 2017 (and worldwide from April 2018); and the movie MUTAFUKAZ with Orelsan, Gringe, and Redouanne Harjane, released in cinemas in France on May 23, 2018.