Press Release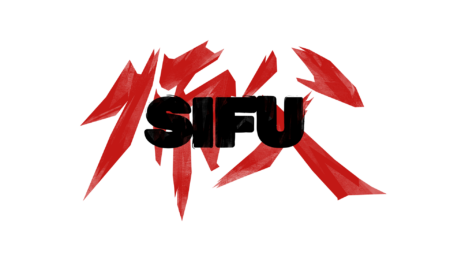 Sifu's last update brings ~15 hours of brutal gameplay, new locations and many surprises

PARIS, September, 7th 2023 – It's showtime! As of today, players can access the last free Arenas content drop, which brings more challenges, new locations, and twice as many hours of gameplay as the IP's previous update. What seems familiar will bring unexpected twists and turns to Sifu's path of revenge and ring down the curtain of live support in the most spectacular way. Today's free update is now live on PC, PlayStation and Xbox consoles. 

After launching on all platforms and PC last spring, the Arenas Mode expands its boundaries unveiling more unseen locations and introducing ferocious battles against familiar goons, bosses, and unexpected faces. With the addition of six dynamic Arenas, 75 thrilling challenges, an array of gripping modifiers and cheats, as well as film inspired outfits, you can look forward to an adrenaline-fueled journey that will push your martial arts skills to the limit. Brace yourself for encounters with zombie-like enemies, doppelgangers, and interactive environments that will test your reflexes and strategic prowess like never before. 

Check out the final and epic Arenas content in today's launch trailer:

In response to our community's request for even more challenging content, this update was designed to cater especially to the needs of more seasoned players, and they will only be able to unlock new challenges after successfully completing previous ones. 

No matter how you choose to Kung Fu though, you can relive your favorite moments exactly as you imagine them, in the dedicated Arenas Custom Mode donning the outfits and picking the modifiers of your choice.

About Sifu
A beat 'em-up the tale of vengeance, Sifu places players in the shoes of a young Pak Mei Kung-Fu student who, following the murder of their master, embarks on an epic quest for revenge. Fuelled by years of training that have turned them into an unstoppable force, players will hunt down the terrifying warriors who slaughtered their master years ago, as well as the countless goons guarding them. But revenge comes at a price, exacted through defeat and the power of a mystical talisman. With every failure, players will rise again, older and wiser, though with fewer years to spare than before. What is vengeance worth to you?

Following its debut on PlayStation consoles and PC in February 2022, Sifu was hailed as one of last year's best action / beat 'em up titles, surpassing more than one million copies sold in its first three weeks and garnering critical acclaim. Sloclap's support of Sifu has been extensive, with numerous updates having launched throughout 2022 that added difficulty modes, a long list of exciting gameplay modifiers, new outfits, and more. To date, all updated content added to Sifu will be available in the game's latest versions.

For more information, please visit www.sifugame.com and check out @sifugame on Twitter. 

---

About Sloclap:
Sloclap is an independent game development studio founded in 2015. Comprising over 80 team members, the studio's core focus revolves around martial arts combat games for PC and consoles. The studio's debut project, Absolver, was released in August 2017 on PC and PlayStation 4, followed by a release on Xbox One in January 2019 and achieved a player base of more than 3 million people worldwide. The studio's sophomore title, Sifu, launched on February 7, 2022, and achieved more than one million copies sold in its first three weeks. It is currently rated 80 on the international game review aggregate site Metacritic.