Press Release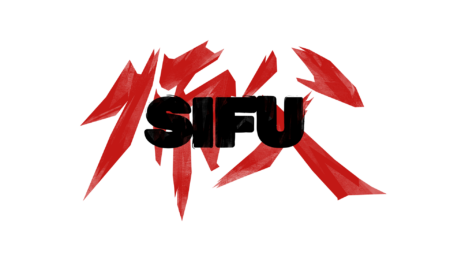 Enter the Arenas: Sifu available now on Xbox and Steam with brand-new free expansion

– The fourth major update to Sifu puts your Kung Fu Skills to the test in the free Arenas Expansion available now –

PARIS, March 28, 2023 – The world of Kung Fu has no limits, and today it has crossed over the boundaries of all platforms. Sifu, 2022's bombastic tale of Kung Fu vengeance, is available today on Xbox consoles and PC via Steam, officially bringing the title to all available platforms for €39.99.

You and I have unfinished business: As new Sifus join the fray today, developer Sloclap has also launched a full, free game expansion – Arenas Mode – available to new and existing players on Xbox One, Xbox Series X|S, PlayStation 4, PlayStation 5, and PC via Steam and the Epic Games Store. The Arenas Expansion will push the most experienced Kung Fu masters to their limits in 45 merciless challenges spread over nine dynamic locations, completely separate from the main story mode. Adding over 10 extra hours of gameplay to the already demanding title, even the most accomplished of martial artists will be put to the test as they face a whole new type of challenge across five new modes. 

Check out the epic new Arenas Expansion in action in today's launch trailer:

One of 2022's most critically-acclaimed releases, which recently surpassed more than 2 million sales worldwide, Sifu is bringing more to players with its fourth free major update since its launch in addition to the Arenas Expansion including new outfits, achievements, quality of life improvements and Chinese Cantonese voice-over. Also debuting in today's update are 28 new cheats to unlock new character moves and more, as well as nine new gameplay modifiers allowing players to bend the rules of the game. Players can also hone their advanced skills with new lessons in the training room, experience they'll need to tackle the hordes of enemies – which sport improved AI – across both the main game and the Arenas content.

A beat 'em up tale of vengeance set to a backdrop of a fictional Chinese city, Sifu places players in the shoes of a young Pak Mei Kung Fu student who, following the murder of their master, embarks on an epic quest for revenge. To overcome seemingly insurmountable odds, fighters need to rely on a mastery of Kung Fu and a magical pendant that revives them after death. But revenge comes at a price, exacted through defeat and the power of the pendant. With every failure, players will rise again, older and wiser, though with fewer years to spare than before. What is vengeance worth to you?

Sifu is available now on Xbox consoles, PC via Steam and the Epic Games Store as well as on PlayStation consoles and Nintendo Switch. For more information, please visit www.sifugame.com and check out @sifugame on Twitter. 

---

About Sloclap:
Sloclap is an independent game development studio founded in 2015. Comprising more than 80 team members, the studio's core focus revolves around martial arts combat games for PC and consoles. The studio's debut project, Absolver, released in August 2017 on PC and PlayStation 4, followed by a release on Xbox One in January 2019 and achieved a player base of more than 3 million people globally. The studio's sophomore title, Sifu, has sold more than 2 million copies worldwide and has been lauded by international critics around the world.