Press Release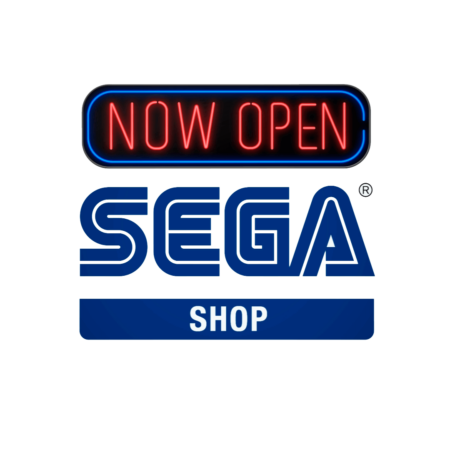 London, England – 29th October 2018 
 

SEGA Europe and Numskull Designs Launch SEGA Shop UK and SEGA Shop Europe

 

SEGA® Europe Ltd. in partnership with Numskull are proud to announce that the Official SEGA Shop UK and SEGA Shop Europe are now available at www.segashop.co.uk and www.segashop.eu. Sign up for our mailing list now and get 15% off on your first order.

The SEGA Shop is the definitive shopping portal for SEGA themed merchandise with a range of Numskull developed products available to purchase. These will include t-shirts, beanies, snapbacks, socks, pin badges, mugs and more from some of gaming's most iconic brands. The new launch range comprises a mix of iconic SEGA properties including Sonic the Hedgehog™, Alex Kidd™, Altered Beast™, Golden Axe™, Streets of Rage™ and Yakuza™, alongside classic SEGA retro consoles; the Mega Drive™ and Dreamcast™.

"Our partnership with Numskull represents a major part in the strategy to grow our e-commerce presence, and to offer a destination for SEGA fans, who can now obtain exclusive and innovative products across a range of categories and brands," said Jason Rice, Director of Licensing for SEGA Europe. 

Head over to www.segashop.co.uk or www.segashop.eu to sign up for more information and to get 15% off on your first order. For more information about SEGA Europe you can also follow us on Facebook and Twitter.

About SEGA® Europe Ltd.:

SEGA Europe Ltd. is the European Distribution arm of Tokyo, Japan-based SEGA Games Co., Ltd., and a worldwide leader in interactive entertainment both inside and outside the home. The company develops and distributes interactive entertainment software products for a variety of hardware platforms including PC, wireless devices, and those manufactured by Nintendo, Microsoft and Sony Interactive Entertainment Europe. SEGA wholly owns the video game development studios Creative Assembly, Relic Entertainment, Amplitude Studios, Sports Interactive and Hardlight. SEGA Europe's website is located at www.sega.co.uk

About Numskull Designs:

Numskull Designs produces innovative, unique, and official merchandise and clothing products for all the biggest and best names in entertainment! Working with brands such as Disney, Marvel, Star Wars, PlayStation, SEGA, Capcom, Bandai Namco, Activision, Warner Bros., and many more, Numskull has manufactured products ranges based on the biggest video game, movie, TV show, and comic book properties, which are available worldwide.

Visit www.numskull.com for more information.