Press Release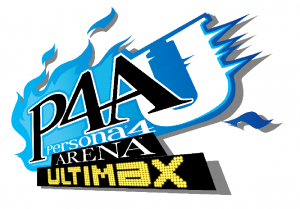 Rollback Netcode Update Available Now for Persona™ 4 Arena Ultimax on PlayStation 4 and Steam

– The Midnight Channel is back and more brutal than ever—PlayStation and Steam players can now experience Persona 4 Arena Ultimax with rollback netcode –

IRVINE, Calif. – August 8, 2022 – Just announced during EVO 2022, the rollback netcode update arrives for Persona 4 Arena Ultimax on PlayStation 4 and Steam. Check out the Rollback Update announcement on the official ATLUS West channel:

What is Rollback Netcode?
Rollback netcode is a feature that helps to make online matches as smooth as possible, regardless of the other player's connection.

Purchase Persona 4 Arena Ultimax from digital retailers for €29.99: 

About Persona 4 Arena Ultimax
The stakes are Ultimate, the tension is Maximum, the fight is…the ULTIMAX! Experience the latest entry into the beloved Persona 4 series with a thrilling fighting twist. Join the heroes as they combat an army of Shadows in the P-1 CLIMAX!

Key Features include:

Ultimax Version – Includes previously released Persona 4 Arena Ultimax content such as new characters, BGM, and customizable options, including the original Persona 4 Arena story.
A Deep Roster of Playable Characters

– Persona 3 fan-favorites and "Shadow" versions offer a range of fighting styles to choose from.

Dual audio

– Choose between Japanese and English VO. 

Now with rollback netcode for PlayStation 4 and Steam. 

For more information on Persona 4 Arena Ultimax visit the official website.

---

About ATLUS
With a wealth of award-winning titles, such as The Game Awards 2020 and DICE awards 2021 nominee for "Best RPG," Persona 5 Royal, the long-running, legendary JRPG Shin Megami Tensei™ series, the groundbreaking action-adventure/puzzle game Catherine™, and many more, ATLUS delivers unforgettable, story-driven gameplay experiences to enthusiastic and dedicated fans around the globe. Learn more about ATLUS at www.atlus.com.

About SEGA of America, Inc.
SEGA of America, Inc. is the American arm of Tokyo, Japan-based SEGA CORPORATION, a worldwide leader in interactive entertainment both inside and outside the home. The company develops, publishes and distributes interactive entertainment software products for a variety of hardware platforms including PC, wireless devices, and those manufactured by Nintendo, Microsoft and Sony Interactive Entertainment Inc. SEGA of America, Inc.'s website is located at www.sega.com.