Press Release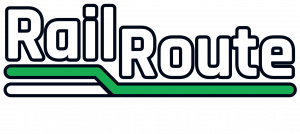 "Rail Route" hits the rails with a free, stand-alone story mode "The Story of Jozic" on June 21st


– In this prologue, discover Rail Route through the thrilling and unusual tales of your mentor, Jozic. –

April 21st, 2022 – Train lovers at the ready! Rail Route will be coming back this summer on June 21st with a free, stand-alone title that will act as a prologue to the game. The Story of Jozic will give players a taste of Rail Route's signature game mode, 'Endless Mode', alongside a mysterious – sometimes humorous – narrative. 

Players will take on the role of an apprentice train dispatcher being shown the ropes by Rail Route's premier mentor character, Jozic – only to discover that, perhaps, their new mentor has a past that will come back to bite them. 

Watch the trailer for The Story of Jozic:


" We wanted to pair the cathartic, soothing experience of Rail Route with a story of intrigue and melancholy – providing a fresh experience for both new and current players. Rail Route is such a fan favourite in Germany that we are thrilled to get players' feedback," explains Zdeněk Doležal, founder of the studio behind the game. 

The concepts of Rail Route and The Story of Jozic are inspired by the real-life professions of train dispatchers. For a more complete experience, check out Rail Route in Early Access on Steam. 

En route to Rail Route with The Story of Jozic: 

       

A fully-voiced narrative, featuring multiple unique characters.

       

An expanded tutorial, giving players the chance to really dive into the Rail Route experience.

       

An all-new ability for players to choose from multiple-choice dialogue options.

       

Secret dialogue options, easter eggs and hidden paths abound!

Rail Route is currently available in Early Access on Steam for €17.49, while The Story of Jozic can be wishlisted today on Steam. Visit the official website and follow the Rail Route community on Discord and Twitter.

---

About Rail Route
Rail Route is a management & tycoon game inspired by the real-life work of railway dispatchers. Featuring multiple modes ('Endless Mode' – a sandbox game mode where players can infinitely expand their network, 'Timetable Mode' – a linear, puzzle-like game mode, and 'Rush Hour' – an intense, wave-based game mode that requires quick thinking and cunning on the part of the player), Rail Route offers a captivating experience for every type of player.

About Bitrich.info
Bitrich.info started as two friends working on a passion project. Now, just two years later, it has expanded into a vibrant team of developers, designers and musicians – all working to create the greatest dispatching game out there. Rail Route – their first title – boasts over 650 Steam reviews and a Discord community of 5000 loyal fans. Bitrich continues to provide regular updates to Rail Route as they chug their way towards the full release.