Press Release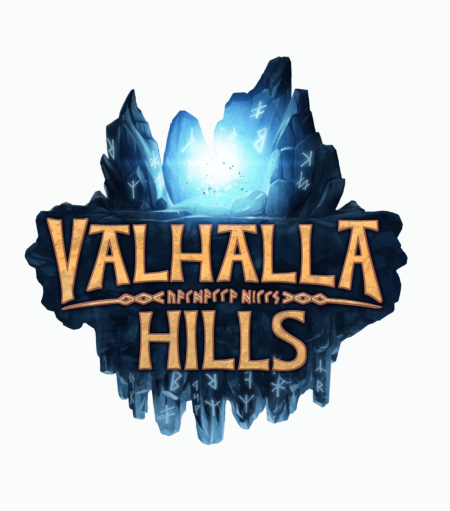 Hamburg, October 7th, 2015
 

New content and trailer for Valhalla Hills

– The update brings players a new game mode called "Open Game" and many more changes –
 

Valhalla Hills by Daedalic Entertainment and Funatics is available in Steam's Early Access for a couple of weeks now. In this time, a lot of community and player feedback has been collected and taken into consideration. The result is this first big update, implementing the new game mode "Open Game" among many other things. This new mode features all current game elements without having to unlock them individually by playing. Also, from October 16th till November 15th, the Viking's town will turn into a spooktacular scenery thanks to various Halloween decorations. So, this update is a good opportunity to check out, or to return to the world of Valhalla Hills! 

You can find all changes in the recent patch notes.

About Valhalla Hills: Valhalla Hills is a modern strategy game inspired by classic game designs like "The Settlers II" or "Cultures". The player has to lead the exiled Viking heroes to the highest peak of a mountain, where a magic portal leads the way to Valhalla. But the Vikings need to do one thing first: survive! The player has to face the dangers and challenges of the harsh mountains and find a way to the peak. Since the Vikings wouldn't last long in the mountains, they have to take care of clothing, food and shelter and defend against ghostly mountain dwellers and wild beasts. These sturdy people have their own head and since a good keg of mead is a solid reason to slack around, all this is easier said than done. However, another threat looms, sailing in from the ocean… 

Features: 

High replay value through procedurally generated maps
Developed by Funatics, the creators of Cultures and the Settlers II
Exactly what strategy simulation fans were waiting for!
Developed with the Unreal 4 Engine
The first game created in this style since "The Settlers"
Many exciting extras like individually naming your Vikings

 
Watch the brand new trailer:

 YouTube
 Download the trailer  

Valhalla Hills on Steam:
 Valhalla Hills  

You can find the official press kit here:
 Press kit   


About Daedalic Entertainment
Daedalic Entertainment, based in Hamburg, publishes and develops computer and video games for all platforms. The studio focuses on interactive literature and character and narrativedriven games like adventures and RPGs. Daedalic Entertainment has a staff of more than 120 employees, including the Writer's Room, a team of writers unique to the German media industry.  Since May 2014, Daedalic Entertainment is part of the Bastei Lübbe group of companies. Since August 2014 the studio also established Daedalic Entertainment West, based in Düsseldorf. With titles like Goodbye Deponia, Daedalic won the German Developer Award 21 times ("Studio of the Year" 2009 and 2013, among others). With Chaos on Deponia the studio from Hamburg won the German Games Award as "Best German Game 2013". And for six times, Daedalic Entertainment won the German Video Game Award and the European Games Award. Titles like Silence, The Devil's Men and Ken Follett's The Pillars of the Earth show that Daedalic wants to raise the bar higher for the whole adventure genre. Blackguards earned them a place among RPG creators. As a publisher, the studio releases unique and outstanding titles like Divinity: Original Sin, Valhalla Hills and Bounty Train. 

http://www.daedalic.com
http://www.facebook.com/daedalic
https://twitter.com/daedalic_PR

About Funatics Software
Funatics Software is among Germany's most experienced and by now also among the oldest development studios. Since their founding in 1998, Funatics gathered experience through all the fields of game development. They brought board-games to the PC, developed for Windows, NDS and PSP and supported other projects. Accordingly, Funatics did both, various commissioned projects and development of original ideas, nationally as well as internationally and always at top-notch quality levels. 

The first title under Funatics' label was the adaptation of the board-game classic 'The Settlers of Catan'. It is, even by today's standards, considered the best board-game adaptation of all time. With 'Zanzarah – The Hidden Portal' Funatics developed an action-adventure earning critical acclaim and awards nationally as well as internationally. In close cooperation with Ubisoft and Blue Byte several installments of the strategy-series 'The Settlers' have been developed. Within the last couple of years, Funatics released various successful strategy games like "Cultures Online", "Ufo Online: Fight for Earth" and "Panzer General Online" which were browser games and partly iOS ports.