Press Release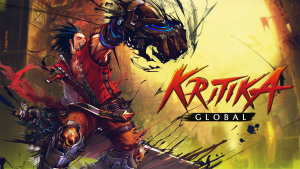 Kritika Global is now available on Steam

– Celebrate the launch with new content and special events to earn various in-game rewards –

Kritika Global, the action RPG anime brawler from publisher Com2uS and developer ALLM, is out now on Steam. To celebrate the game's launch, special events will be taking place from now until August 10th, where players can win various in-game items. In addition, new updates are planned to maximize content such as new stages and equipment, along with the recently added guild content called "Siege War" and "PvP Tournament".


Kritika Global tells the story of Alki, a genius alchemist but notorious tyrant, who creates a new energy source called Lapisium through his own experiments. Lapisium brings a huge innovation to the continent of Kirenos, and Alki starts to take control of the land by oppressing and persecuting those who stand in his way. The people of Kirenos await a hero to help them overcome evil and to bring peace to their land. This hyper-stylized, anime brawler featuring over-the-top action with giant blades, superguns, and dazzling acrobatics will allow players to fight with friends or rampage solo through hordes of enemies and super-sized bosses in an epic fantasy world.

New Content
"Siege War" is battle content in which guilds compete to occupy the castle's territory. Every Saturday, a declaration of war is made and a battle is carried out until the next day. The guild that wins the battle will receive stat buff (enhancement) along with victory points, which can be used to purchase in-game items such as legendary enhancement stones. The higher the rank of the castle you occupy, the better the rewards you receive.

In addition, the Diamond Exchange, where users can trade Diamonds (in-game currency), has been added. Moreover, level-up rewards and daily missions have been improved, and July PvP Tournament is introduced to enhance the fun element of the game.

Special Events
To celebrate Kritika Global's launch on Steam, special events will be live until August 10th to reinforce user progression. Users can get up to seven check-in rewards just by logging into the game during the event period. They can also earn item packages consisting of premium in-game currency such as the legendary "enhancement stone" which will be given upon reaching Lv. 70.


Kritika Global is a newly introduced Web3 game title and sequel of Kritika, the online action RPG for PC that has been enjoyed by more than 20 million users around the world with C2X – Com2uS' very own blockchain platform. Taking after the original game's outstanding visual effects and action, new features have been added to make Kritika Global even more enjoyable for players, such as the new in-game currency Diamonds and Quartz. These can be used to purchase special items at exclusive shops.

Com2uS aims to deliver the fun of the P2O (Play to Own) system, in which users who experienced the game on Steam can then experience the blockchain platform C2X, and own the results obtained through gameplay. 

Kritika Global is available for PC via Steam. More information about Kritika Global and the game's events can be found at the official website.

*Kritika Global on Steam is a version where the C2X Station function is excluded.