Press Release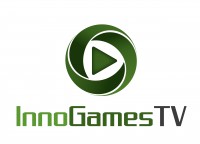 Hamburg, May 4, 2015
 

InnoGames TV Releases May Episode

– New edition reveals tablet winner and spotlights the community –
 

Today, the German game developer InnoGames released the May edition of InnoGames TV. This month, the approximately 12 minute video features a QA session, gameplay trailer, event announcements and the winner of last month's tablet competition.

The show starts off with InnoGames' newest game Elvenar. The fantasy city-builder unveils their trailer which gives a proper look at their gameplay. Then, the host Diana, announces the winner of the Samsung Galaxy Tab 4. Later in the episode, Tribal Wars 2 shows off their second TV spot.

The remaining sections focus on player outreach with community-centered segments.  On their end, Forge of Empires introduces the highly anticipated new era: Tomorrow. Game Designer Peer explains the ins and outs of the game addition. Tribal Wars' Lead Community Manager Thomas spells out the basics of their upcoming event "Rescue the Royalty". Last but not least, The West's Back-End Developer Jannik answers some community questions.

Through their monthly video podcast, InnoGames provides the community with the latest news about their games. While the host speaks English, six languages are available via subtitles on YouTube.

With about 150 million registered players, InnoGames is one of the world's leading developers and providers of online games. Currently, the Hamburg-based company employs over 350 professionals from 30 nations. InnoGames has scored major success with games such as Tribal Wars, Grepolis and Forge of Empires..