Press Release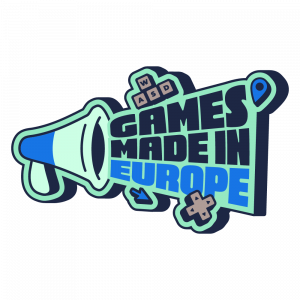 "Games Made in Europe", the first digital event to showcase European video game talent, to be held
May 25-28

– Four-day livestream, Steam sales, conferences, masterclasses and more presented alongside Europe's top influential streamers –

Paris, France – March 13th, 2023 – The video games equivalent of Eurovision is coming in 2023, with the first ever Games Made in Europe event. In 2022, Paris, France-based association Capital Games brought together over a million people for the Games Made in France event. This year, they're raising the bar, assembling professional video game associations from across Europe (EGDF, DGA, WALGA, DEV, IIDEA, FLEGA, Game Habitat, Indie Games Poland Foundation), with support from the European Union's Creative Europe MEDIA program, to launch Games Made in Europe, coming May 25-28.

The program will include presentations of the best European-made games over four days of Twitch livestreams, hosted by influential streamers in the sector. Featured games will benefit from promotions on Steam, and the event will include a program of conferences, training, and professional networking.

The highlighted games will be selected by a panel of experts before being streamed live on Twitch for the duration of the event. Check the official website for more information on how to submit games. The deadline for participants to register is midnight CEST on March 28th. 

"The principal goal of Games Made in Europe is to promote European talent, showing the unique creativity of the best studios from all over Europe, whether big or small, famous or unknown. As a non-profit organisation, our goal is to make the event accessible to as many talents as possible, so entry fees have been reduced to a minimum compared to market standards, while also allowing us to cover the costs of the event. Professional video game associations can also submit group projects to ensure a greater diversity of games," explains Cyrille Imbert, the president of Capital Games.

More than a hundred projects are expected to participate in Games Made in Europe from established publishers and renowned independent game studios. Confirmed participants so far include Dotemu, Raw Fury, Devolver Digital and dozens of others from across Europe. 

Event Details: 

From May 25th at 17:00 to May 28th 23:55 CEST

Five days of Steam sales

Showcasing games made in Europe during four days of live streaming with top influencers from across the continent

Conferences

Masterclasses

Professional networking

Applicants can register a project for Games Made in Europe by filling out this form.
Deadline for application submissions: March 28th at midnight (CEST)
For more information, check out the official website.

Games Made in Europe is organized in collaboration with SuperCrowd, Meet2Match and Cosmocover. This event has been made possible thanks to the support of the European Union's Creative Europe MEDIA program and the support of regional groups including EGDF, game in Germany, IIDEA in Italy, Indie Game Poland Foundation in Poland, RGDA in Romania, DGA in the Netherlands, LZKA in Lithuania, CGDA in Croatia, SGDA in Slovakia, WALGA and FLEGA in Belgium.

About Capital Games 
Capital Games is an association of video game professionals based in the French region of Île-de-France, bringing together and supporting more than 100 development studios, publishers, service providers, media, and specialized schools. Its efforts are focused on helping its members promote their projects with the support of their long-term partners: the region of Île-de-France, the CNC, and The European Union.

About Games Made in Europe
Games Made in Europe is the first online event dedicated to European video game talent, showcasing European projects with a 4-day livestream and visibility via Steam sales. The event also supports the candidates with business opportunities and training. It has been made possible thanks to the financial support of the European Union's Creative Europe MEDIA program, multiple partners, and video game associations throughout Europe.

About Games Made in France
Games Made in France was a Twitch event in 2022 that highlighted creations from French video game professionals. The four days of livestreams and Steam promotions gave the public a taste of French-made games, and provided opportunities to discuss the projects with the designers. The event was made possible thanks to the support of the French region of Île-de-France, the CNC and regional video game associations throughout France.