Press Release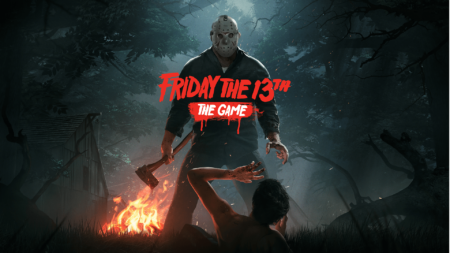 Lexington, KY — May 26th, 2017
 

FRIDAY THE 13TH: THE GAME HAS LAUNCHED!

– Game comes to Xbox One, PS4 and Steam as digital download –
 

Gun Media and IllFonic are happy to announce that Friday the 13th: The Game has launched on Xbox One, PS4 and Steam as a digital download, accessible via PlayStation Network, Xbox Live Marketplace and Steam!

Named as one of the most anticipated games of 2017 by Game Informer, IGN, GameStop, GamesRadar+, GamerRanx, GameRant, Polygon and others has finally arrived! After successfully Kickstarting Friday the 13th: The Game for $823,704USD in Nov. 2015, the team at Gun Media and IllFonic were able to capitalize on the success with an additional $1.2M in funding from Backerkit. Throughout the development process, Friday the 13th: The Game was able to add on fan-requested additional content. New content such as an upcoming single player portion and the inclusion of AI bots will be added to all versions of the game at no additional cost, coming this summer.

"It's an amazing feeling taking this idea and turning it into a reality. We're a small team of a few guys in an office working to realize a game that's been on our minds for years. The reception has absolutely blown us away," said Gun studio head Wes Keltner. "We're talking about Jason Voorhees, Camp Crystal Lake and Friday the 13th here as a video game for the first time in 28 years. That's all thanks to our backers, our fans and our team."

"From day one, this has been a passion project. This is a game that we set out to create and the support from the industry, our peers, our fans and our friends makes everything worth it. We're excited to finally bring this game to everyone so that we can all get the chance to play as the most prolific horror icon in the world, something that only a few people have ever been able to do before," said co-creator Ronnie Hobbs.

"There has been many memorable gameplay experiences that the IllFonic and Gun Media teams shared together while playing Friday the 13th: The Game," said IllFonic's Studio Director Chuck Brungardt. "We can't wait to watch the new experiences you all create together."

Joining Gun Media and developer IllFonic in making this game a reality are members of the cast and crew to the Friday the 13th franchise, including the original director Sean S. Cunningham, original movie FX designer Tom Savini, original film composer Harry Manfredini and Jason Voorhees actor Kane Hodder!

Friday the 13th: The Game will launch with 10 playable counselors, all based on stereotypical characters from the storied franchise. Various appearances of Jason Voorhees will also be included from Parts 2, 3, 6, 7, 8 and 9, as well as an entirely new (pre-order only) design by legendary FX designer Tom Savini.

While the game does launch as a digital download only to start, a planned physical launch will come at a later date. Details remain pending and will be released just as soon as the team is able.

For more information, visit: www.f13game.com or www.facebook.com/fridaythe13thgame

About Gun: Based in Kentucky, Gun Media is a publisher of interactive entertainment comprised of industry veterans with unique and complementary backgrounds. The mission of Gun is to build fresh and exciting interactive experiences for a wide range of platforms and gamers. The team shares a vision that game development is not just the creation of a product, but the blending of art, design, and technology to produce an experience that engages and entertains players from all over the world.

About IllFonic: IIllFonic is committed to delivering AAA games digitally to consoles and PC at an affordable price. IllFonic utilizes many avenues in pop culture to cross brand its products in film, television, sports, music, and clothing. With a studio in downtown Denver, IllFonic has built a team of artists, developers, producers, and musicians that believe providing fun game-play means conveying the highest level of visual awe, an immersive environment and a sick soundtrack.

FRIDAY THE 13TH and all related characters and elements are trademarks of and © New Line Productions, Inc. and Horror, Inc. (to the extent of their interests).