Press Release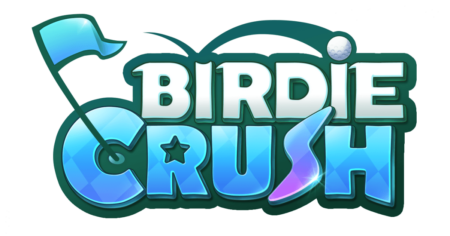 Fantasy golf game Birdie Crush released today on mobile

– Anime-style character designs, fantasy-mixed gameplay and special launch events –

Berlin/Seoul, February 4th, 2021: Mobile game company Com2uS (CEO James Song) announced that its new causal fantasy golf game, Birdie Crush, has been globally released.

Birdie Crush is a casual fantasy golf game developed by Com2uS. It features simple controls and easy gameplay with lively visual effects. In particular, the game provides users with fun of a casual golf game with a variety of contents such as unique fantasy-mixed gameplay and a dynamic match mode. The game will be serviced in a total of 11 languages, including French, English, and German.

Before the official release, Com2uS revealed cinematic videos created in different languages and a music video of the original soundtrack. Moreover, famous Korean and Japanese voice actors and actresses have played character voices in the game.


With adorable characters and unique fantasy based worldview offer a unique gaming experience supporting "Auto Mode" and "Simulation Mode" for the first time as a golf game. Meanwhile, Com2uS is holding various events in celebration of the global launch. A 7-day check-in event as well as 21-day consecutive check-in event will offer amazing rewards such as a full character costume set. In addition, users will also be able to benefit from a variety of other in-game events. 

More information on the game and global release can be found on the official website as well as on YouTube and Facebook.

---

À propos de Com2uS
Créée en 1998 en Corée du Sud, Com2uS opère sur le plan international avec des bureaux aux Etats-Unis, en Allemagne, au Japon, en Indonésie, à Taïwan, en Chine, en Thaïlande et au Vietnam. La société est devenue une filiale de GAMEVIL en 2013. Sa mission est simple : en tant que développeur et éditeur de jeux vidéo sur mobile, la société entend créer des expériences offrant un niveau de profondeur et d'engagement rarement vu sur les plateformes mobiles. Toutes les informations sur Com2uS et son catalogue fourni d'incroyables jeux mobiles disponibles sur www.com2us.com.