Press Release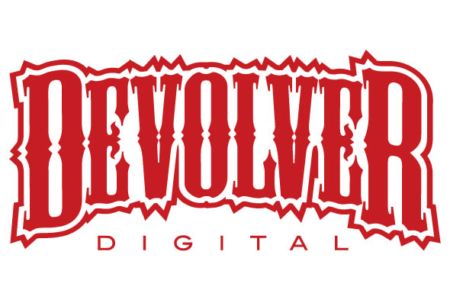 Anaheim, Calif. – December 3rd, 2016
 

Devolver Digital at PlayStation Experience:  Exclusive Content, Blood, Combat, Magic, and Surprise Launches 

– E3 Stunner Absolver and retro-gore-fest STRAFE both announced for PlayStation 4; Indie beat-em up Mother Russia Bleeds surprise launches on PlayStation 4; Shadow Warrior 2 debuts first ever PlayStation 4 hands-on, and Nordic-RPG EITR playable –
 

Independent publisher Devolver Digital revealed that two of the most anticipated indie games for 2017, Absolver from French developer Sloclap and STRAFE from U.S.-based Pixel Titans, are now confirmed to launch on the PlayStation 4, with Absolver set to drop exclusive content on the PlayStation at launch. Additionally, a surprise launch of the ultra-violent brawler on PlayStation 4 for Mother Russia Bleeds was revealed during the Sony keynote and is now available on the PlayStation store.

Two jaw-dropping trailers for Absolver and STRAFE were also released:

Absolver:

STRAFE: 

Rounding out the playable lineup at PSX in the Devolver Digital booth is EITR, the anticipated upcoming action RPG featuring exceptional combat and formidable challenges set within a mythological Norse world, and the recently launched smash hit Shadow Warrior 2 from Flying Wild Hog – playable on the PlayStation 4 for the first time.

Absolver – 2017

A recipient of several award nominations at this year's flagship industry event, E3 2016, Absolver is an intense combat RPG featuring real-time flow of attacks, dodges, feints and counters, with all aspects of gameplay customizable, including combat styles, weapons and even individual attack sequences in the player's Combat Deck.

Absolver puts players behind the mask of a Prospect, who has taken a sacred vow and chosen to join the Absolvers, an elite corps of combatants fighting to maintain stability in the world. Monitored by the Guides, the new rulers of the fallen Adal Empire, players will wander these forsaken lands and encounter other Prospects online in order to learn their place in this world and eventually become Absolvers. Along the way, they will learn new combat styles and attacks, and acquire better weapons, powers and armor.

Build a team of warriors to fight side by side with you in the dungeon mines of Adal (PvE) or put your skill on display in dedicated combat arenas (PvP) scattered across the land.
               

Strafe – 2017

The game industry's Most Anticipated Title 1995-2017 and also a recipient of several E3 award nominations, STRAFE has uncontainable randomly-generated levels, enemies, secrets and monster closets so obscene and horrifying we dare you to play it twice. Pure mayhem awaits in every play-through of this upcoming retro-modern masterpiece of butchery and over-the-top carnage. Players simply grab a gun, teleport into a unique level set, and paint the walls red, with ÜBER-GORE® technology that allows for ludicrously persistent gibs.

STRAFE is set to indiscriminately terminate everyone you know and love in early 2017, releasing on the PlayStation 4, PC, Mac, and possibly Linux, if everyone would stop fucking asking about it.

Mother Russia Bleeds – AVAILABLE NOW


Mother Russia Bleeds injected itself into the veins of PlayStation fans around the world today as it surprise-launched onto the PlayStation Store during the Sony keynote. Mother Russia Bleeds is an ultra-violent co-op brawler overflowing with an unmistakable style and unforgettably brutal action for up to four players at once. Set in an alternate U.S.S.R, the story centers on a desperate crew of imprisoned street fighters that must overcome an oppressive criminal authority and forced drug addictions through any means necessary. Awarded 2016's prestigious "Best game to beat someone to death with a toilet" accolade.

Keep up with Devolver Digital by following @devolverdigital.com on Twitter. Say hi to your mom for us.

More press releases and hot news from Devolver Digital are available here.