Press Release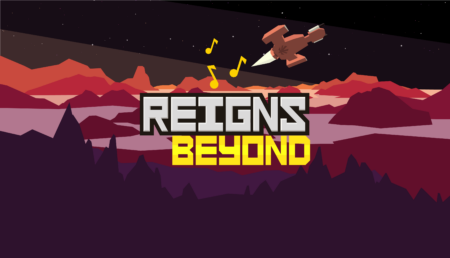 Cosmic New Reigns: Beyond Update Pumps Up The Volume

 

Reigns: Beyond, the latest and greatest intergalactic extension of the multi-million selling Reigns series receives its first astronomical update on Apple Arcade today!  

The super symphonic update brings 200 new cards to the game, expanding the universe to over 1600 and creating incalculable possibilities, but that's not all; Discover the tangled backstories of De Souza and Anton, meet curious new characters and take to the stage on new planets throughout the galaxy, or throw on a VR helmet and enter the metaverse! 

It's all in a day's work for the galaxy's most cosmic indie rock band.

Space cadets can float over to reignsgame.com to learn more about Reigns: Beyond and the entire Reigns universe including Reigns: Kings & Queens and Reigns: Game of Thrones.