Press Release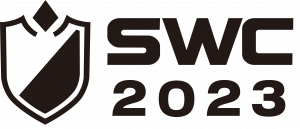 Com2uS' global esports tournament, SWC2023 comes to an end, crowning LEST as two-time SWC champion

November 7, 2023 – The 3-month journey of Com2uS' annual esports event, Summoners War World Arena Championship 2023 (SWC2023) has come to an end, crowning LEST as the world champion. The SWC2023 WORLD FINALS of Summoners War: Sky Arena was held in Bangkok, Thailand on November 4th in front of a live audience and was streamed in 13 different languages.

LEST, two-time SWC champion

Starting from the regional preliminaries that began in August, 8 world finalists advanced from the regional cups in Asia, Europe, and the Americas to compete in the WORLD FINALS. This year, returning players were aiming for their 2nd championship title while over 1,000 enthusiastic spectators visited the venue to watch and support the players competing in the tournament. Various events took place at the venue to engage the audience, such as winner predictions, voting for players' preferred Monsters, cosplay, and photo opportunities with commemorative backdrops as well as a photo booth managed by a professional photographer.

The championship was also streamed by casters in 13 different languages, allowing hundreds of thousands of fans to enjoy the event from around the globe. Watch parties were also organized in Hong Kong and Chinese Taipei for those who couldn't attend the live event.

Experience the Summoners War World Arena Championship 2023 WORLD FINALS here:

After fierce competition, LEST became the winner of the WORLD FINALS. In the semifinals, a big match was held between LEST, a former champion of SWC2019 and DILIGENT-YC, a former champion of SWC2021 who both are aiming for their second championship title. LEST managed to advance to the finals and faced TRUEWHALE who defeated PINKROID in the semifinals. With LEST winning the finals by 3-1, he became the first Summoner to win 2 championship titles and was awarded $100,000 USD, a trophy, and a giant Fire Chimera (Rakan) statue. TRUEWHALE, the runner-up, received $20,000 USD, while DILIGENT-YC and PINKROID received $10,000 USD each for winning third place.

Com2uS strives to improve the SWC so that the global success of Summoners War: Sky Arena continues to soar, while bringing global fans together through more exciting opportunities.

For more information, check out the SWC website.

---

About Com2uS
Established in 1998 and headquartered in South Korea, Com2uS operates internationally with offices in the United States, Germany, Japan, Indonesia, Taiwan, China, Thailand and Vietnam, and became a subsidiary of Com2uS Holdings (previous: GAMEVIL) in 2013. As a leading developer and publisher of mobile games, they thrive on creating successful games with a level of depth and engagement for the global market. With a newly added focus on blockchain and metaverse, Com2uS is taking a new leap as a global comprehensive content and platform company to lead the global digital paradigm. Com2uS currently has a number of mobile games around the world, including Summoners War, Ace Fishing: Wild Catch and Golf Star. With over 180 million downloads and global sales of $2 billion, Summoners War is the #1 grossing game in 93 countries and in the top 10 in 154. The game's RPG mobile sales is ranked first in 136 countries and continues to grow worldwide.