Press Release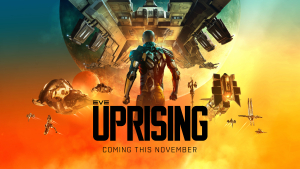 CCP Games Reveals EVE: UPRISING, EVE Online's Next Major Content Expansion

Today, CCP Games unveiled EVE: UPRISING, a brand-new narrative-driven major content expansion for spacefaring MMO EVE Online, launching in November.

Check out the teaser trailer here: 

https://www.youtube.com/watch?v=7y4LYdj4qWU

Eager pilots can look forward to the following features when EVE: UPRISING launches in November 2022:

The introduction of

Frontlines

to Factional Warfare

Alliance and corporation logos as the introduction to

Heraldry 

Brand-new

ships

Immersive

hangars

…and more!

More information can be found in the blog post here. Assets for EVE Online can be found here.

Stay tuned for more!