Press Release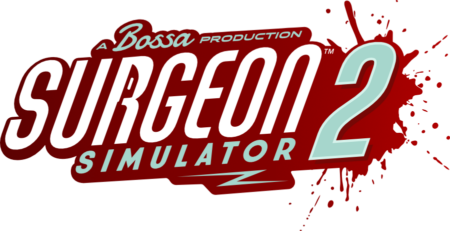 Back To The Future's Doc Brown Helps Launch Surgeon Simulator 2 During Gamecom's ONL

London, UK: Gamescom's ONL made history last night, or at least revisited history, when Back to the Future's Doc Brown travelled back in time to personally launch Surgeon Simulator 2 on the Epic Games Store, during the live show.

Appearing in a video call with Geoff Keighley, the 'Doc' implored how it was imperative the game launched that very night… presumably something to do with saving the space time continuum. He went on to explain that a group of his medical associates had initially created something called the 'Surgeon Simulator Training Program' back in the mid-20th century, and that 70 years later, have now managed to digitise the experience, allowing it to be enjoyed from the comfort of the keyboard. It's name? Well, Surgeon Simulator 2, of course. 

The mad eminent professor then introduced a video showcasing some of the incredibly successful test subjects to have already completed the 'Surgeon Simulator Training Program', featuring the likes of DanTDM, Lirik, JackSepticEye and CallMeKevin (none of whom appeared all that successful), before concluding with one final request for viewers to play Surgeon Simulator 2. Doctor's orders, apparently. 

The vastly expanded sequel to Surgeon Simulator, which was released in 2013, Surgeon Simulator 2 takes the frenzied gameplay and stitch-bursting laughter of the original and gives it an extra shot of adrenaline. Players are no longer a lonesome hand floating above a patient. Instead, up to 4 players can explore (or aggressively redecorate) an entire medical facility as they inject, amputate and transplant their way to victory. Surgery makes up the heart of the experience but budding doctors can take their medical fantasies in limitless directions with Creation Mode! This set of easy-to-use intuitive tools lets players create their own levels with up to three friends in real time co-op play, and share them online for the rest of the community to experience!

Surgeon Simulator 2 is available now on the Epic Games Store for €20.99. Medical hopefuls who want to learn more about our community activity, including our $1,000 USD Community $potlight prize can head to www.surgeonsim.com/

---

About Bossa Studios:
Bossa Studios is a BAFTA-winning independent games developer and publisher based in London. Driven by creativity, charm and flair, they make genre-defining games that champion innovation and originality, and are loved by creators worldwide. These include the critically-acclaimed Surgeon Simulator, I am Bread and Monstermind. Bossa's forthcoming titles are the highly anticipated sequels: Surgeon Simulator 2 and I Am Fish. For more information please visit www.bossastudios.com.

About Surgeon Simulator:
Surgeon Simulator 2013 is the critically acclaimed operation sim, which sees players step into the shoes of would-be surgeon, Dr. Nigel Burke. Available on Steam, PlayStation 4, Android, PSVR, and most recently Nintendo Switch, Surgeon Simulator has sold roughly 5 million copies since its original release in 2013. For more information please visit www.surgeonclassic.com.