Press Release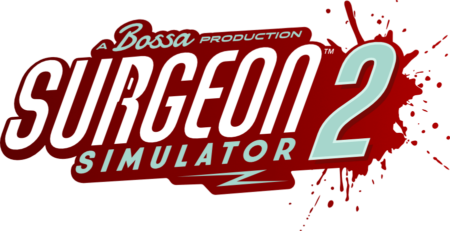 Surgeon Simulator 2 Team Will Pay $1,000 For Winning Level Creations

London, UK: Last month, Bossa Studios invited the world to an exclusive consultation with Surgeon Simulator 2's powerful Creation Mode. This easy-to-use toolkit allows players to create their own levels and experiences to share with the game's community, and is available alongside the title's core story mode. Today, Bossa Studios fully reveals the seemingly limitless potential of this secondary gameplay mode, with a new Level Creation Tutorial Trailer as well as details of their monthly Community $potlight prizes.

The Creation Mode is the very same set of tools that Bossa Studios used to create the story content for Surgeon Simulator 2. Designed with players in mind, Creation Mode is intuitive, easy to navigate, and incredibly versatile. It is easily accessed from within the game, and can be used solo or in online multiplayer with up to three other players. 

Players can design and decorate levels in any way they want using the Creation Mode Catalogue, which boasts a heart-racing array of surface textures, furnishings and decorations. It not only allows players to build the medical facility of their dreams (or nightmares!), but pretty much anything their imaginations can think of, including futuristic space stations, horror-themed hedge mazes, or even a fully functioning dance machine (just some of the things already created by the community during Closed Alpha). This is made possible thanks to the tool's Circuit Mode, which allows players to bring levels to life by wiring up complex systems, whether that's pressure plate actioning doors or  full-blown escape rooms. Gameplay rules and level logic are also customizable, meaning solo adventures, team challenges or intense free-for-alls are all possible.

All levels built in Creation Mode can be seamlessly shared with the Surgeon Simulator 2 community for everyone to play. Bossa Studios will handpick 5 levels every month for their prestigious Community $potlight. Each level that wins a Community $potlight award not only gets pride of place within the in-game terminal but a cash prize of $1,000 (USD) paid directly to the creator(s). More details can be found on the Surgeon Simulator 2 website.

Surgeon Simulator 2 launches 27th August 2020 and is available for pre-purchase on the Epic Games Store. By doing so, players gain instant entry to our Pre-Access period where they can experience a selection of story mode content and create their own levels to their heart's content with the full power of Creation Mode unlocked.

---

About Bossa Studios:
Bossa Studios is a BAFTA-winning independent games developer and publisher based in London. Driven by creativity, charm and flair, they make genre-defining games that champion innovation and originality, and are loved by creators worldwide. These include the critically-acclaimed Surgeon Simulator, I am Bread and Monstermind. Bossa's forthcoming titles are the highly anticipated sequels: Surgeon Simulator 2 and I Am Fish. For more information please visit www.bossastudios.com.

About Surgeon Simulator:
Surgeon Simulator 2013 is the critically acclaimed operation sim, which sees players step into the shoes of would-be surgeon, Dr. Nigel Burke. Available on Steam, PlayStation 4, Android, PSVR, and most recently Nintendo Switch, Surgeon Simulator has sold roughly 5 million copies since its original release in 2013. For more information please visit www.surgeonclassic.com.