Press Release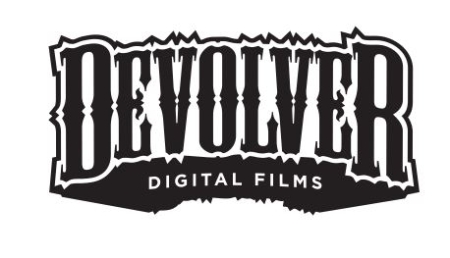 Cannes, May 20th 2014

ALLIANCE CINEMA ANNOUNCES
HONORARIUM AT CANNES
FOR EMERGING NEW MEDIA TALENT


–

Austin-based distributor Devolver Digital first recipient of Alliance's new

honorarium at Cannes

–

Alliance Cinema announced that it has named Devolver Digital Films from Austin, Texas as the first recipient of their "Indie Up" honorarium, awarded to emerging individuals or companies demonstrating exceptional ingenuity and commitment to furthering independent cinema as a sustainable commercial industry.

The award includes hosting and mentoring of the recipients at the Marches du Festival du Cannes, the mecca for global independent cinema, enabling exceptional international networking opportunities and a direct insider exposure to the business of film finance, production, sales, and distribution. Alliance established the award in order to bridge the gap between traditional and emerging new media platforms and to continually diversify their relationships across these boundaries.

"We have been watching closely as Devolver has made their first year of acquisitions and distribution inroads, and believe that they represent a sorely-needed bright light in the world of micro-cinema distribution, utilizing their excellent reputation and publishing prowess in videogame platforms to help clear the fog of Internet and cable VOD for indies," said Alliance CEO Jeanette Buerling. "We are very happy to be hosting them and hopeful that their experience here will accelerate their rise in the global independent film arena."

"As a new distributor, we cannot overstate the benefit of Alliance's generosity in allowing us to participate here at Cannes with such an enormous level of access and support," says Andie Grace, Devolver Digital partner and its VP of Acquisitions. "The education we are gaining from their mentorship and the immersion in this environment will be of tremendous benefit to a great many independent artists, and everything we have learned even in such a short time will further our mission of encouraging indie artists to truly think globally about release their films in the digital age."

Alliance Cinema is a motion picture and television finance and production company based in Europe with satellite offices in the United States. Its team comprises an alliance of Emmy® and Academy Award® winning producers with a combined track record of over 350 motion picture, documentary and television productions exceeding a production value of $650 million to date. The projects have been distributed successfully worldwide through major studios and network stations.

The company was founded in January 2014 by the film and television producer and media financier Jeanette Buerling, and the German entertainment executive Frank Wegerhoff. The company focuses on producing, financing and distributing commercially viable motion pictures, quality documentaries and specialized television programming to be distributed on all available platforms worldwide.

Based in Austin, Texas, Devolver Digital is a distributor of independent video games, and in March 2013 it announced the launch of Devolver Digital Films, aimed at helping independent filmmakers digitally distribute and promote their work. Devolver Digital's fierce passion for independent games, developers and fans has earned them an outstanding reputation in the game industry; with this expansion they have applied that same indie devotion and extensive digital expertise to film. Co-Founder and Partner Mike Wilson says his own experience as a filmmaker seeking distribution led him and his partners to the decision to expand Devolver Digital into film, and that experience has guided the company's focus on "hand-crafted" strategic partnership and personal attention for its titles.