Press Release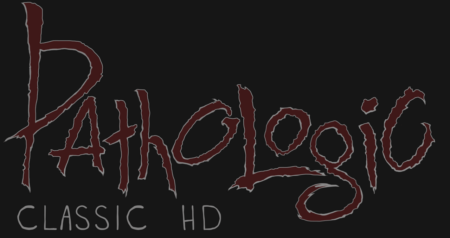 A PLAGUE STRICKEN TOWN  – October 7, 2015
 

Pathologic Classic HD Set to Terrorize A New Generation of Players

– Ice-Pick Lodge, General Arcade and Gambitious Digital Entertainment Bring Remastered, Classic Psychological First-Person Survival Game to Digital Distributors –
 

This fall, a landmark in psychological First-Person Survival is poised to make a haunting return. 10 years after terrifying gamers with its cult-classic debut, Ice-Pick Lodge has teamed up with Gambitious Digital Entertainment and General Arcade to bring a fully remastered version of the classic Pathologic to Steam, GOG and Humble Store for the first time (http://store.steampowered.com/app/384110). Make sure you've taken the time to meditate on what kind of person you really think you are, then check out this new trailer to get a taste of this unconventional survival game.

In Pathologic, players embark on a dark journey to explore a remote town built upon old tanneries and butcheries just as a mysterious and deadly disease breaks out. Whilst the disease can be identified by physical symptoms, its roots and origins remain mysterious. The disease is highly infectious and deadly. It affects the neural and the blood-circulating systems, crippling both body and mind. To fight this epidemic local authorities send three agents, one of them a learned doctor, to access the situation and determine the best course of action. Along with the authorities' agents two volunteers find their way through the town along with the learned doctor, who goes by the name of The Bachelor. One of them, The Changeling, is a strange girl who believes she can heal with her hands, and the other, The Haruspex, is a talented amateur who's fond of experimental surgery. Taking on the role of one of these doctors, you'll explore the town, its weird traditions, and the complex relationships of its inhabitants. You will only have twelve days to defeat the invisible enemy called the Sand Plague. You cannot shoot, barter nor reason with this enemy, and only one thing is for certain – you can't save everyone.

Pathologic Classic HD is an extensive remaster of the original game, featuring updated graphics and effects, while addressing the most prominent critiques of the original with a completely redone English script, brand new re-recorded voice-overs and reinstated dialogue. Coming out ahead of the separate Kickstarted Pathologic Remake that Ice-Pick Lodge is currently working on, Pathologic Classic HD allows gamers to experience the old masterpiece in a definitive way.

Don't worry, we'll have more information on Pathologic Classic HD in the coming weeks. You can rest easy. For now.

For more information about Pathologic Classic HD please visit http://store.steampowered.com/app/384110, www.gambitious.com or https://www.facebook.com/icepicklodge and follow us on Twitter, @GambitiousInc and @IcePickLodge.

About Ice-Pick Lodge
Ice-Pick Lodge is a Russian game development studio founded in 2002. So far we've released four games: Pathologic (2006), The Void (2009), Cargo! A Quest for Gravity (2011), and Knock Knock (2013). We wouldn't go as far as to call ourselves artists, but our general philosophy is that games should give players food for thought, not just fun. Now that gaming has embraced survival—a genre that allows us to put the player in a really uncomfortable situation, not hold their hand on a walk through a theme park—we're eager to explore the potential of this genre further.

About Gambitious Digital Entertainment
Gambitious Digital Entertainment is a publishing label created as a key component of an ongoing effort to offer artist-friendly digital content production and publishing (inspired by Devolver Digital) to an ever-growing number of developers around the world, utilizing an evolving set of creative crowd finance tools and techniques to get more great games funded, produced, and successfully released. They've also won every publisher dance-off they've been invited to.