Press Release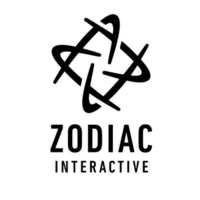 Beijing – August 7th, 2018  
 

ZODIAC INTERACTIVE REVEALS ITS LINEUP FOR GAMESCOM 2018

– Three new games announced today, playable for media for the first time at gamescom –
 

Global video game publisher Zodiac Interactive today revealed their full lineup for gamescom 2018, one of the largest video game conventions on the planet taking place this August in Cologne, Germany. International media will be able to get their hands on five playable games, three of which are being announced today and will be shown for the first time in the Business Area at gamescom, August 21-23. The Zodiac lineup will be presented on Cosmocover stand D28 in Hall 2.2. Media are invited to book appointments through Cosmocover by emailing gamescom@cosmocover.com.

Three new game announcements:

Tale of the Ice Staff (Nintendo Switch)

Embark on a stunning magical journey with Yersa and her companion Nick in this single-player 2D action RPG. Shape the course of the engrossing storyline, explore new lands, meet interesting characters, and uncover secrets about the mysterious world. But be cautious! Dark forces are trying to keep you from the truth. This gem from Kurimi Gaming combines its nostalgic pixelated style with state-of-the-art game mechanics. Get swept away by the official trailer and press assets.

Ancient Abyss (PC on Steam)

This dark and mysterious Rogue-Zelda-like RPG takes place across multiple layers of a randomly-generated maze, which ultimately leads you to the bottom of the abyss where secrets, mysteries, and dark forces await you. Check out the announce trailer. Click on this link of darkness to view the assets, if you dare!

Bacterium (PC on Steam)

Wage war with unlikely enemies on a microscopic level. As the natural environment continues to deteriorate, modern technology can't keep up with rampant epidemics. Join the medicinal arms race by controlling the microscopic Nano Core Robot to obliterate the viruses before they take hold.

Feeling under the weather? Learn how to battle nasty germs in this trailer and assets.

Tales of the Neon Sea (PC on Steam, Consoles)

This single-player cyberpunk adventure RPG by Chinese developer Palm Pioneer mesmerizes with its pixelated cityscape and intriguing atmosphere. Enter into a world of suspicion where humans and robots collide and gangster felines scheme their way to the top of the food chain. Sharp wits and even sharper puzzle-solving skills are essential to navigate the game's unique storyline. If the Steam page and the latest assets aren't enough, dip into the Tales of the Neon Sea with this neon-lit trailer: 

Big Day (PC on Steam)

Satisfy those zombie apocalypse cravings with this bloody pixel-art action RPG that takes place amid Earth's desolate ruins as a result of a devastating zombie outbreak. In addition to uncovering the truth behind the outbreak and finding your daughter, unleash your urge for vengeance and blast some zombie butts! It's infectious! Check out the teaser trailer, latest assets, and Steam Page.

Zodiac Interactive will be presenting these games at the Cosmocover stand D28 in Hall 2.2 of the Business Area. Media are invited to book appointments through Cosmocover by emailing gamescom@cosmocover.com.

To check out the latest updates from  Zodiac Interactive, follow them on Twitter, Facebook and Instagram.

 

About Zodiac Interactive
Based in Beijing and highly experienced in global software publishing, Zodiac Interactive serves as the gateway to China for western developers while also identifying and enabling exciting local studios to reach their potential overseas. Current titles include Candleman: The Complete Journey and Tales of the Neon Sea.