Press Release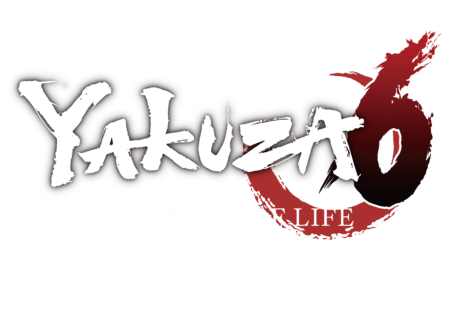 Yakuza 6: The Song of Life launches on Xbox One, Xbox Game Pass, Steam and Windows 10

– Kazuma Kiryu's entire saga is now playable on these platforms –

IRVINE, Calif. – March 25, 2021 – SEGA® and Ryu Ga Gotoku Studio today launched Yakuza 6: The Song of Life on Xbox One, Xbox Game Pass, Steam and Windows 10. Yakuza 6 marks the concluding chapter in the saga of legendary yakuza Kazuma Kiryu and joins recently released Yakuza Remastered Collection on those platforms. Now, Kiryu's story is playable from beginning to end on PlayStation 4, Xbox and PC.

Check out the launch trailer here:

Yakuza 6: The Song of Life is a fast-paced action brawler following seasoned yakuza Kazuma Kiryu who is faced with the question: How far would he go for family? Hellbent on uncovering the truth behind a tragic accident that left his adoptive daughter comatose, Kiryu must fight his way across Japan weaving through its criminal underworld. Customize Kiryu's combat abilities, master bone-crushing combos with flashy finishers, and let loose with Extreme Heat Mode that rewards active play with big damage payoff.

Between the sleepy port town of Onomichi to the rough-and-tumble Kamurocho district, Yakuza 6 features dozens of lifestyle activities to indulge in. From bar hopping and gaming in arcades with classic SEGA titles to sightseeing by the sea and lending a hand to the locals in need, immerse yourself in Japanese destinations through Kiryu's eyes.

With some unlikely allies, Kiryu will have to navigate the yakuza life he left behind and fight for the answers to keep the family he loves safe. Join Kiryu in settling his past once and for all.

---

About the Yakuza / Ryu Ga Gotoku Series
With over 14 million units sold worldwide since its creation in 2005, the Yakuza / Ryu Ga Gotoku series was created with the core concept of "Entertainment geared towards mature audiences" in mind, this series portrays the life of relatable people living in Japan's red-light districts. Ryu Ga Gotoku Studio excels at bringing players into a true-to-life realization of modern Japan while exploring themes of love, humanity, and betrayal, creating an experience unlike any other in digital entertainment.

About SEGA® of America, Inc.
SEGA® of America, Inc. is the American arm of Tokyo, Japan-based SEGA CORPORATION, a worldwide leader in interactive entertainment both inside and outside the home.  The company develops, publishes and distributes interactive entertainment software products for a variety of hardware platforms including PC, wireless devices, and those manufactured by Nintendo, Microsoft and Sony Interactive Entertainment. SEGA of America's website is located at www.sega.com.