Press Release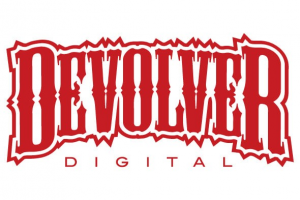 Trio of Devolver Titles Revealed at Netflix Geeked Week

Renowned mobile phone owners Devolver Digital have turned their private Netflix obsession into a professional one with today's announcement that three brand new games will launch for mobile on the eminent entertainment platform.


Poinpy, from the creator of Downwell, is a colourful climbing game about crushing fruits and making juice to keep a hungry beast fed, and it's available to download and play on Netflix right now! Bounce your way up a fruit filled cave while the greedy beast pursues you from below. Rebound through randomly generated levels collecting all of the tasty fruits the beast asks for, then pound the ground to juice 'em up!

 

Coming later this year, Reigns: Three Kingdoms is the fifth entry in developer Nerial's award-winning franchise. Inspired by the beloved Chinese epic, The Romance of the Three Kingdoms, Reigns: Three Kingdoms thrusts players into the turbulent final years of the Han dynasty. There, they will encounter the many factions, wars, and heroes of the saga as they swipe their way through negotiations, marry to strengthen alliances, and convert to gain more power. Discover new ways to enjoy Reigns' unique swiping mechanic as you uncover the many secrets of a vast storyline and a host of unexpected mini-games.


Looking forward to 2023, Terra Nil from Free Lives (Broforce) is a reverse city builder about ecosystem reconstruction. Turn a barren wasteland into an ecological paradise complete with different flora and fauna. Then clean up, leaving the environment pristine. Subverting the builder genre, Terra Nil is about the restoration of a ravaged environment.

All of Devolver's games announced today are included in Netflix memberships, and feature no ads or in-app purchases.