Press Release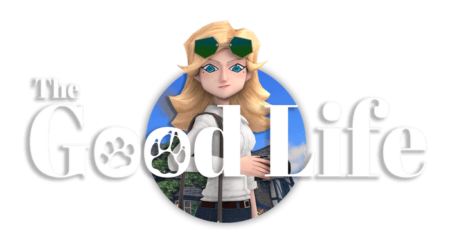 The Irregular Corporation Partners With White Owls Inc. and Award Winning Creator SWERY to Publish Freestyle RPG The Good Life, Coming to PC and Consoles SUMMER 2021

– A brand new trailer released today gives fans an updated peek at this eccentric, mystery-filled story –

LONDON (Nov. 30, 2020) – The Irregular Corporation (Murder By Numbers, PC Building Simulator) announced that it will publish White Owls Inc.'s upcoming freestyle RPG The Good Life. A brand new trailer was released today showcasing an updated look at the game which was successfully Kickstarted last year by more than 12,000 fans. Developed by SWERY (Deadly Premonition, The MISSING: J.J. Macfield and the Island of Memories) The Good Life arrives SUMMER 2021 on Nintendo Switch, PlayStation 4, Xbox One and PC.


In The Good Life, players take on the role of New-York based photographer Naomi when life's events lead her to the quaint, rural English town of Rainy Woods. On the surface, it seems as if all of the villagers are living the good life. But as Naomi begins to pay off her debts with photography and odd part-time jobs, she finds that not everything is as it seems in the 'happiest town in the world.' Shapeshifting residents are only the beginning of the mystery that Naomi must unravel in The Good Life…

Use your detective skills and master the art of investigative photojournalism to capture the secrets of Rainy Woods. Keep your wits about you as you take on quirky-but-satisfying part-time jobs to make ends meet, but be careful not to overdo it – you'll catch a cold if you don't practice self-care. Save money and live off the land by growing your own garden, make friends (and possibly enemies) and begin to live the good life in Rainy Woods – especially after you acquire your very own trusty sheep to ride around town. (Yes, really.)

Originally announced as a Kickstarter that quickly blew past its goals after its initial reveal, SWERY and White Owl's unforgettable narrative is set to take fans on a unique and surprise-filled journey next year on PC, Xbox One, PlayStation 4 and Nintendo Switch. 

Follow The Irregular Corporation @IrregularCorp and visit the website https://theirregularcorporation.com/the-good-life to keep up with all things The Good Life.

---

About The Irregular Corporation
Inspired by the different passions of players across the world, The Irregular Corporation has been publishing unique and engaging games since 2015. With a focus on releasing exciting new experiences across a variety of genres, The Irregular Corporation is a global team of passionate industry professionals that use their experience to support independent developers and help realise the full potential of their games. Our published titles include PC Building Simulator, Good Company and we have recently launched Mars Horizon.

About SWERY
SWERY (Real Name: Hidetaka Suehiro) is the CEO of White Owls Inc. and one of Japan's representative indie developers. He has been working in the game industry for 24 years, and is best known for the Deadly Premonition games and for his nuanced  storytelling and character development. His game The MISSING: J.J. Macfield and the Island of Memories received high praise for its anthropological value.

About White Owls
White Owls is a small development company that was born in Osaka on November 1, 2016. Our slogan is "From Osaka to all of YOU around the World," and we're working day and night to create completely unique things that no one's ever seen before.