Press Release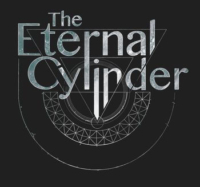 The Eternal Cylinder's New Gameplay Trailer Premieres at the Guerrilla Collective Showcase

– Good Shepherd Entertainment & Ace Team's Survival adventure game announced for PlayStation®4, Xbox One –

AMSTERDAM & SANTIAGO, Chile – June 10, 2020 – Good Shepherd Entertainment and independent developer Ace Team have released a new gameplay trailer for The Eternal Cylinder during the Guerrilla Collective showcase. It was also announced that this unique open-world survival adventure game is in development for PlayStation®4 and Xbox One, expected to arrive later this year.

The Eternal Cylinder puts you in control of a herd of adorable creatures on a surreal alien world where all life must contend with the threat of… the Cylinder, a gargantuan rolling structure of ancient origin which crushes everything in its path! In this massive world with real-time environmental destruction, you'll discover exotic landscapes, outwit and outrun deadly predators, and solve dynamic exploration puzzles and challenges.

Your creatures start at the bottom of the food chain but can evolve with dozens of adaptive abilities to overcome obstacles and escape danger. These mutations stack, allowing for a huge variety of emergent skill combos, creature designs and gameplay choices, ensuring no two playthroughs are ever the same.

The Eternal Cylinder is also in development for PC and expected to launch via the Epic Games Store later this year. Players can sign up now for the game's PC open beta, coming this summer, at www.EternalCylinder.com.

For more information, follow @theACETeam and @GoodShepherdEnt on Twitter.

---

About Good Shepherd Entertainment
Good Shepherd Entertainment is a Netherlands-based game publisher founded by industry experts focused primarily on the business of producing and publishing independent video games. Good Shepherd has built a global business based on its publishing concept that pairs talented developers with creative content, writers, musicians and IP powerhouses. Good Shepherd's innovative funding model provides opportunities for individual investors to participate in the $130B video game industry by investing directly with the publisher on select projects. Good Shepherd Entertainment works in partnership with some of the industry's most notable names, including Devolver Digital, Croteam and Perfect World, all successful industry leaders in independent game development and publishing. www.GoodShepherd.games

About Ace Team
ACE Team is a game development studio founded by brothers Andres, Carlos and Edmundo Bordeu. The independent studio, located in Santiago, Chile, has over a decade of experience in the games industry and is one of Latin America's leading game developers. The team is internationally acclaimed for its unique titles, which have achieved several notable industry awards around the world.