Press Release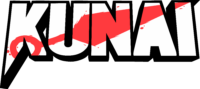 The Arcade Crew Announces Physical Release for Ninja Parkour Adventure KUNAI
with Meridiem and Limited Run Games 

– Slash Through Enemies and Price Tags, Save 30 Percent on Steam Version for a Limited Time –

PARIS – July 2nd, 2020 – Publisher The Arcade Crew and developer TurtleBlaze today announced a physical release for the Nintendo Switch version of KUNAI, the fast-paced action platformer following a sentient tablet's fight to fend off humanity's annihilation. KUNAI's physical release will arrive courtesy of Meridiem and Limited Run Games and will be available at select retailers. The Meridiem pack comes in October 2020 with a nice box, a stickers set and an exclusive Tabby pin as a pre order gift, all for 34.99€.

Steam users can also rejoice, as the game is currently 30 percent off until July 9.

View the full trailer here:

KUNAI links players with Tabby, an incredibly charming tablet who has been activated to stand as humanity's last defense against an unstoppable inventor and her relentless AI hordes. Tabby's thrilling journey is packed with exploration, tense battles, and a heap of adorable collectable hats. KUNAI's action is swift and smooth, arming players with a deadly arsenal and dual grappling hooks to help them leap to new areas, swing over perilous hazards, and drop in on unsuspecting foes below.

For more on KUNAI, swing over to the game's official website, follow The Arcade Crew on Twitter, and check out the game's Steam page. For more information about the European physical version, please hit Meridiem here.

---

 

About TurtleBlaze
A lively Netherlands-based trio brought together in part by a shared quarter-life crisis, TurtleBlaze's team draws guidance from the keystone gaming experiences which sparked and have since fueled its adoration of video games as a medium. To stay up to date on TurtleBlaze's creations, please visit the studio's official site or follow them on Twitter.

About the Arcade Crew
The Arcade Crew is based in Paris as a separate division of Dotemu. The boutique publisher is dedicated to producing and publishing awesome original games with a retro feel from small creative teams. The Crew is thrilled to discover and support new talents and create a real community around classic inspired titles. Get in touch with us at https://www.thearcadecrew.com/ and follow us on Twitter @thearcadecrew.