Press Release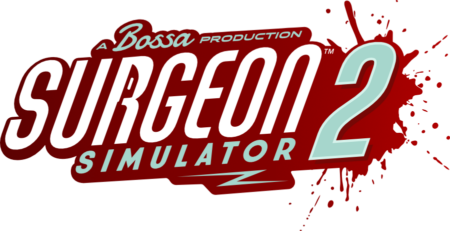 Surgeon Simulator 2's Closed Beta Weekend Makes Medics of the Masses

London, UK: Earlier this Summer, Bossa Studios invited the world to an exclusive consultation with the physics-based medical pandemonium of Surgeon Simulator 2. Now, they're bringing surgery to the masses with a Closed Beta weekend running from August 7th to 10th. This is the first opportunity prospective practitioners will have to learn the ins, outs, and shake-it-all-abouts of surgery. Those eager to get a headstart can pre-order Surgeon Simulator 2 for Closed Beta access, or keep an eye on the game's social media feeds for more ways to gain access.

Surgeon Simulator 2 is the vastly expanded sequel to the original bonafide operation sim, Surgeon Simulator, which was released in 2013 and became globally notorious for its frenetic gameplay and the stitch-bursting laughter that resulted. Surgery remains the lifeblood of this new experience, but this time around, instead of a floating hand confined to the operating table, players control a first-person Surgeon with an entire medical facility to explore. Surgeon Simulator 2 also introduces true co-operation to the franchise – up to 4 players can explore together, operate together or bring the chaos together in a world where picking up a hammer is an achievement but deconstructing an entire hospital is par for the course.

The Closed Beta weekend begins 7th August at 22:00 CEST and ends Monday 10th August at 14:00 CEST. 

Surgeon Simulator 2 launches 27th August 2020 and is available for pre-order on the Epic Games Store. By doing so, players will not only unlock access to the Closed Beta this weekend but they will also gain entry to our Pre-Access Period before launch. They will also receive time-exclusive cosmetics including the Mad Scientist cosmetic set. Additionally, the Surgeon Simulator 2 Deluxe Edition is available for pre-order and will include all of the previously listed bonuses as well as the Season Pass, Official Soundtracks, the Surgeon Simulator Wristwatch Cosmetic Item and the Super Hero Cosmetic Set. The Standard Edition is available for €20.99 and the Deluxe Edition for €32.99.

Purchase: https://bossa.games/PressPreorderSS2
Website: www.surgeonsim.com 
Press Kit: https://bossa.games/SS2BetaPressKit
Twitter: https://twitter.com/surgeonsim
Facebook: https://www.facebook.com/OfficialSurgeonSimulator

---

About Bossa Studios:
Bossa Studios is a BAFTA-winning independent games developer and publisher based in London. Driven by creativity, charm and flair, they make genre-defining games that champion innovation and originality, and are loved by creators worldwide. These include the critically-acclaimed Surgeon Simulator, I am Bread and Monstermind. Bossa's forthcoming titles are the highly anticipated sequels: Surgeon Simulator 2 and I Am Fish. For more information please visit www.bossastudios.com.

About Surgeon Simulator:
Surgeon Simulator 2013 is the critically acclaimed operation sim, which sees players step into the shoes of would-be surgeon, Dr. Nigel Burke. Available on Steam, PlayStation 4, Android, PSVR, and most recently Nintendo Switch, Surgeon Simulator has sold roughly 5 million copies since its original release in 2013. For more information please visit www.surgeonclassic.com.